Advertising on Mini Programs is projected to reach about $22 billion by 2022, according to Aladdin, a leading WeChat Mini Program analytics tool. Photo: Aladdin report.
When Apple launched the App Store on July 10th, 2008, there were a mere 552 apps of which just 135 of which were free to download. 1 day after launch WeChat mini programs seem to have a similar number available with new ones continuing to pop up at a steady pace. What are WeChat Mini Programs? Mini Programs are "mini-applications" built within the WeChat platform. WeChat allows 3rd party companies to develop Mini Programs providing advanced features to users that can run within the APP. The technology support the objective of WeChat to provide its users with all-in-one experience. For the registration of Mini Programs on the WeChat Official Accounts Platform, the improvement and development of information may be concurrently conducted after the completion of registration. Enter the basic information of a Mini Program, including name, profile picture, introduction, service scope, etc. Functioning as a sub-application, WeChat Mini Program is, simply put, a mini-application within the WeChat platform that allows users to build an application with a wide range of purposes and functions including for pleasures (i.e., games), utility and transport support, e-commerce, and so on.
Tencent reported their latest first-quarter earnings today, despite exceeding estimates. Although user growth has remained relatively stable, the trend of declining revenue from the online gaming sector continues. In fact, it represents slowest revenue growth since the IPO launch in 2004. Given this, we expect to see the source of revenue coming from social ads on WeChat in the future.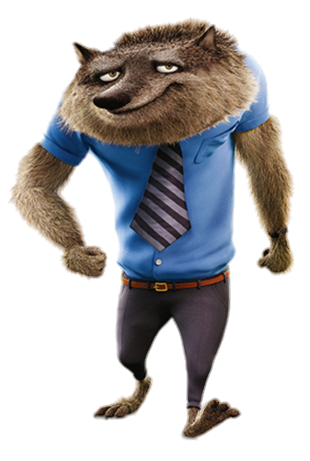 2018 ads revenue of (from left to right) Alibaba, Tencent, Baidu, ByteDance, Mini Programs. Photo: Aladdin report.
One of Tencent's ad offerings that are increasingly on the radar is their Mini Programs ad, which is projected to reach about $22 billion (RMB150 billion) in 2022, according to Aladdin, a leading WeChat Mini Programs analytics tool. By drawing data from its own monitoring platform, interviews with 135 advertisers, media and third-party agencies, the Aladdin published the first report on the Mini Programs Ads in China, on May 6, attempting to give an overview of the marketplace.
According to their research, The 'app within an app' has served as an alternative to a stand-alone app as the cost of new user acquisition has become increasingly more expensive. Advertisers gained a lot of traffic and acquired new users at a low cost from WeChat, but there is simply not enough data to draw an accurate user profile. Below, we share some of the key takeaways from the report on this ad offering.
Different channels to acquire new users on Mini Programs.
50 percent of user acquisition on a Mini Programs still comes from social sharing, but as ads start to take effect, the usage increased nine percent.
Right now WeChat Mini Programs Ad is still at the start of its growth.
By combining CPM (cost per thousand impressions), CPC (cost per click), CPA (cost pre-authorization), meaning a user agrees to let a Mini Program collect their information (user name, location, contact, etc.), and CPS (cost of the sold merchandise), WeChat is able to measure the success rate of the user journey from seeing an ad to possibly purchasing a product, resulting in a clear map of the return on investment.
Motivated by immediate transaction value on WeChat, the biggest advertisers on Mini Programs are e-commerce (21%) and Mini Game (23%) companies.
Banner and video ads are still the two most common ad format.
What the future could be like?
According to the report, ad forms on WeChat will be completely dominated by Mini Programs as users demand more interactive ad formats.
SEO and SEM will be increasingly a strong focus to make searches easier on Mini Programs.
O2O will become the main focus, more online ads will lead to in-store traffic.
Want to read more about WeChat Moments ads? Check out our WeChat edition newsletter – a weekly briefing on all things WeChat, featuring the latest news, campaigns, reports, case studies & events.
Wechat Programs
We use cookies on our website to give you the most relevant experience by remembering your preferences and repeat visits. By clicking "Accept", you consent to the use of ALL the cookies.
Privacy Overview
This website uses cookies to improve your experience while you navigate through the website. Out of these cookies, the cookies that are categorized as necessary are stored on your browser as they are essential for the working of basic functionalities of the website. We also use third-party cookies that help us analyze and understand how you use this website. These cookies will be stored in your browser only with your consent. You also have the option to opt-out of these cookies. But opting out of some of these cookies may have an effect on your browsing experience.
Necessary cookies are absolutely essential for the website to function properly. This category only includes cookies that ensures basic functionalities and security features of the website. These cookies do not store any personal information.
Any cookies that may not be particularly necessary for the website to function and is used specifically to collect user personal data via analytics, ads, other embedded contents are termed as non-necessary cookies. It is mandatory to procure user consent prior to running these cookies on your website.
Shanghai, China, June 27, 2019 – Today WeChat held its first 2019 offline Open Class in Shanghai, with a focus on developing the WeChat service providers community. At the event, the WeChat Mini Programs team disclosed the latest data and released the growth plan for Mini Programs service providers designed to help them transform in the digital age. In addition, the WeChat Pay team introduced WeChat's smart operation product and the "Merchant Card" feature launched very recently for boosting Mini Programs e-commerce. The WeChat Work team also shared basic capabilities and supporting policies of WeChat Work for service provider partners.
Launch of the Growth Plan for Mini Programs Service Providers by WeChat
Service provides contribute significantly to the development of WeChat Mini Programs. According to the latest official data released by WeChat, as of June 2019, 8,200 service providers have launched 630,000 Mini Programs. The number of daily payments after service providers' entry in Mini Program has tripled year-on-year, as the business opportunities in Mini Programs have sprung up and the service providers have drawn upon great momentum.
As significant contributors to the WeChat ecosystem, service providers are highly valued by WeChat. During the event, the Mini Programs team released a growth plan for Mini Programs service providers and offered solutions from four aspects specific to recurrent obstacles in sectors where the service providers serve.
- Creation: Facilitate local access for service providers at lower cost, through efficient and easy-to-use products or interfaces; optimise the basic features of creating, developing, auditing and iterating Mini Programs, and streamline procedures in the product and auditing phases for high-quality service providers.
- Capabilities: With the "Service Provider Assistant" Mini Program to be released in July, and in combination with the 'Industry Assistant' under internal testing, WeChat endeavours to provide good services to service providers, helping them increase traffic from the consumers end and improve operational efficiency.
- Operation: At present, WeChat communicates with service providers mainly through the WeChat Community, offline activities, and developing service communication groups. Next, WeChat will build the WeChat Community into a platform for Mini Programs ecosystem courses, through which service providers will have access to industry best practices across various sectors.
- Expansion: The WeChat service platform will upgrade in all respects to support service providers to release plug-ins and other services, enabling them to reach and form open collaboration with customers. At present, there are more than 800 service providers creating their enterprise homepages on the service platform. About 10% of the service providers have already enabled their services online, and the total number of online services exceeds 300.
Kerozheng, Lecturer of WeChat open class
WeChat strives to grow together with service providers and help them upgrade and transform from technical service providers to solution service providers and from 'individual combat' to cooperation and collaboration. Specialisation, refinement and collaboration will be the future for service providers.
Lunch of "Merchant Card" under the WeChat Pay to support Mini Programs e-commerce

Smart operation is based on the WeChat Pay feature and integrates traffics gathered from Moments, Face-to-Face, nearby coupon issuance and other mechanisms, providing merchants with assistance in data, traffic, tools and portals.
At the event, the WeChat Pay team disclosed the latest feature of the smart operation product, 'Merchant Card', activating an all-new traffic portal for merchants. Merchant Card can be found under the Card Package of WeChat. Users can add favourite merchant Mini Programs to 'Merchant Card', so as to browse and purchase goods anytime and anywhere. As a result, users and merchants are bridged effectively. As personalised shopping aggregation portals are added based on user preferences, Merchant Card can help merchants capture free traffic from the public domain.
WeChat Pay is committed to helping service providers transform from 'payment service providers' to 'operation service providers' based on the principles of 'openness, collaboration and win-win'. WeChat will provide more diversified support for merchants through continuous innovation and advancement of WeChat's ecosystem capabilities.
With 6 Capabilities and 1 System, WeChat Work collaborates with 17,000+ service providers to boost ecosystem development
In order to better help enterprises connect with each other, industries and consumers, WeChat Work has been focusing on building basic capabilities and an open ecosystem. As of today, WeChat Work has served more than 17,000 service providers.
At the event, the WeChat Work Team unveiled 6 basic capabilities for service provider partners, including 231 API interfaces in 13 categories, WeChat integration, Mini Programs support, hardware support, customisation of registration, and privatisation deployment. Taking Mini Programs support as an example, after connecting to WeChat Work, Mini Programs service providers can enjoy light application of system management for internal employees, and help customers improve the re-purchase rate and loyalty program.
In addition, WeChat Work will provide a multi-faceted growth support system for all partners, including qualification certification, cash incentives, etc.
Fostering ecosystem development through two operational supports and four industry specific supports
WeChat Mini Programs provides rich training modules for service providers. On the one hand, WeChat has set up the WeChat Community online to provide premium courses for service providers and developers, and encourages service providers to be involved in the online course design. On the other hand, WeChat will cooperate with Tencent University to jointly promote the service provider lecturer certification program, so as to drive the development of industrial ecosystem.
Wechat Program Information
Three Mini Programs service providers who are certified lecturers shared their experience at the Open Class. EZR, a retail service provider, shared the way of building brand social relations in the Mini Programs era; FLIPOS, a catering service provider, shared the experience in scenario-based member engagement; and specific to the pain points in the fitness sector, SanTi YunDong proposed to develop a "SaaS + Internet of Things + Big Data" integrated smart-gym total solution.
Additionally, the WeChat Mini Programs team shared insights into the future-oriented business models of four vertical sectors: retail, fashion, transportation and government administration.
- Retail: The value of offline retail scenario traffic is emerging, and the main business prospects in the future may relate to SaaS service providers, agency operations/payments, advertising/secondary operations, and back-end/innovation scenarios.
Wechat Programming Language
- Fashion: As the brand self-operated Mini Programs ecosystem has entered a high-speed development period, in the fashion sector, Mini Programs, acting as connectors and accelerators, is helping brand enhance consumer engagement and service through the combination with stores/malls, services, shopping guides, brand marketing and other scenarios.
Wechat Programs
- Transportation: As of June this year, Mini Program-based trading volume in the transportation sector recorded an 139% year-on-year increase. The number of users of public transportation and subway Mini Programs services exceeded 100 million, with a retention rate of up to 65%. The daily advertising revenue growth was up to 10 times, after the new capability of commercial components was enabled. In terms of e-tickets and e-too-fees, the frequency of Mini Programs usage has also been increasing continuously.
- Municipal Services: WeChat has officially launched multiple municipal services Mini Programs covering administration services, vehicle services, public services, and social insurance and housing fund, etc.
In addition, Tencent Cloud demonstrated its offerings and support for Mini Programs. More than 1,000 service providers also showcased at the WeChat Open Class.
The second WeChat Open Class this year will be held in Shenzhen in July. There will be more sessions in Beijing and other cities across the country.
Related Articles
Weixin's Expanding Ecosystem Creates Exciting New Opportunities For Brands
2021.01.19
Wechat Mini Program Development
A Japanese Drugstore Successfully Turns to Weixin After a Sharp Drop in Tourists
2020.12.17
Wechat Sign Up
DES Case Study: Yunnan Province Leverages Big Data and Cloud Computing for Personalized Travel Experiences
2020.09.22