WeChat's mini programs launched to much fanfare in January 2017. However outside China they remain unknown. WeChat hasn't promoted mini programs to it's small non-Chinese user base and Apple.
WeChat creator Zhang Xiaolong speaks in Beijing on Jan. 19. Photo: WeChat
WeChat, China's largest social messaging platform, reported a doubling in the transactions via its mini programs last year, as it seeks to expand its presence in the short-video market.
Behind each QR code is a specific piece of information or service, and Wechat is deploying mini programs to access these services efficiently. Mini programs could be a gateway for Wechat to make QR.
They have taken China by storm. Learn more about WeChat Mini APP's growth here: + WeChat data.
WeChat mini-programs are "sub-applications" within the WeChat ecosystem. They enable to provide advanced features to users such as e-commerce, task management, coupons etc. Here are a few examples of WeChat mini programs. JD.com (the second largest B2C e-commerce platform in China) has developed an e-commerce mini-program.
The number of daily active users of its mini programs, which give users instant access to enterprise services, surpassed 400 million. Total sales, or gross merchandise value (GMV), facilitated by mini programs grew over 100% year-on-year, WeChat, which is backed by Tencent Holdings Ltd., said in a statement Tuesday. It did not reveal the actual GMV.
That represents a GMV of about 1.6 trillion yuan ($247 billion) generated through mini programs, according to Caixin's calculations based on its 2019 GMV of 800 billion yuan, according to results it disclosed in early 2020. By comparison, Pinduoduo Inc., WeChat's e-commerce rival, recorded 1.46 trillion yuan in GMV last year, according to its earnings report.
The strong growth of mini programs was driven by the app's active user base. As of the end of December, WeChat had over 1.2 billion monthly active user accounts. In 2020, the number of mini programs utilized per user grew 25% year-on-year, while the average transaction value per user increased by 67% year-on-year, the company said in a statement issued at the Weixin Open Class (link in Chinese), an annual conference for business partners in Guangzhou.
In addition to expanding its shopping features, WeChat has made a foray into the short video sharing sector, which has been dominated by Douyin, TikTok's sister app in China, and Kuaishou.
Zhang Xiaolong, creator of WeChat, said at the conference that he hoped to lower the entry point for content creation by regular users, while enterprises could use short-video accounts as their official sites, just as they position their WeChat official accounts and mini programs as official mobile sites.
However, Zhang declined to disclose performance of the short-video platform. In 2019, he formed a team of about 20 to develop the service, with that number growing to over 100 people.
As for the credit scoring feature WeChat rolled out last year, it has repeatedly said that the payments score has nothing to do with the central government's personal credit reporting system and the company has no interest in rolling out financial products with the system. The credit scoring feature, which functions like Ant Group's Sesame Score, sparked speculation last year that WeChat was attempting to expand into the consumer credit market.
The payments scores are based on users' WeChat payment history, credit records and verified personal information. Those with solid credit records can enjoy "use first, pay later" privileges, deposit-free rentals of shared bikes and phone charges.
WeChat said Tuesday that the payment score mechanism was designed to "break down the trust barrier between merchants and users." It said that the number of users of the scoring system has reached over 240 million, and it has helped users save more than 200 billion yuan in deposits.
Contact reporter Timmy Shen ([email protected])
Download our app to receive breaking news alerts and read the news on the go.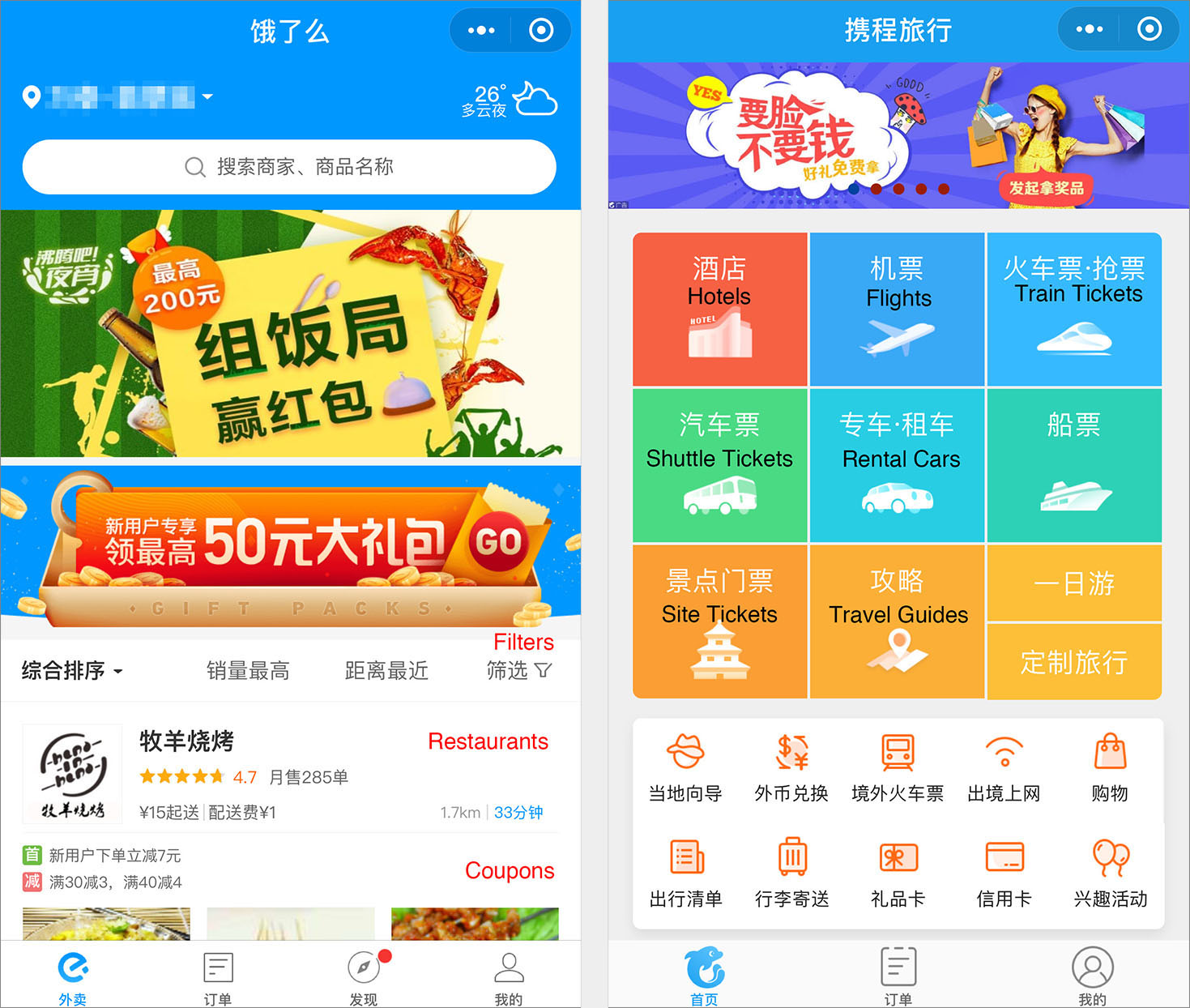 Wechat Mini
You've accessed an article available only to subscribers
VIEW OPTIONS
Gallery: Pet Traders Punished for Sending Live Animals in Packages
Wechat Mini Fund
1

Sinopharm's Vaccine Nears Emergency-Use Approval by WHO
2

Major Chinese State Firms Told to Keep a Closer Eye on Their Derivative Trading
3

Illegal Fuel Trade Probe Detains Six Employees of BP's South China Venture
4

Li Ka-Shing Unseated by Tesla Battery Supplier as Hong Kong's Richest Man
5

Sinopec to Plow Cash Into Natural Gas as Climate Targets Loom