FileZilla Client is an FTP, FTPS, and SFTP client. It has an intuitive GUI. FileZilla is available in multiple languages. It has a network configuration wizard and a facility to edit the remote file. Though it is a free and open-source solution, FileZilla offers a Pro version that provides support for WebDAV, Amazon S3, Backblaze B2, Dropbox, etc. This program is the name of open-source software that is available for all types of usage, either individual or commercial. In the latest version, many improvements have been made, and bugs have also been fixed. The latest version of FileZilla includes the much-awaited feature of connecting to the server as well.
Paid
FileZilla
Web hosting and development is an important task for those who are involved in the business of web development or have a concern with any other online Internet service. Here is a free solution for both servers and clients by FileZilla. This program is the name of open-source software that is available for all types of usage, either individual or commercial. In the latest version, many improvements have been made, and bugs have also been fixed.
The latest version of FileZilla includes the much-awaited feature of connecting to the server as well. Some FileZilla technical features are user-friendly, supports FTP over TLS/SSL, FTP, SSH File Transfer Protocol, and cross platforms. It also offers IPv6 supported, tabbed user interface, filename filters, network configuration wizard, remote file editing, logging to file, remote file search, and dozens of others. All these features make FileZilla the best-standardized protocol to transfer files between a client and a server over the internet.
#1 CuteFTP
11
CuteFTP is a house of commercial FTP client application. It is available for Windows and Mac OS X operating systems. Users can use it for both home and professional use. It is used as a channel for transferring files between computers and FTP servers to download digital & multi-media, software, sharing files between a local computer and remote computer, and to publish web pages. Apart from FTP function, it also provides FTP over SSH, SFTP, FTPS (FTP over SSL), FTP (site 2 site transfer), DAV/HTTPS), compression, resume download option and passive mode. The features of CuteFTP for Windows and for Mac are different. In fact, CuteFTP for Windows deliver more features and functionalities as compared to its version for Mac OS X. Overall features of CuteFTP are distributed into the categories of security & protocols, interface & usability features, management features, and connectivity & transfers. If you want to use the CuteFTP then you must use the CuteFTP for Windows because all features and functions of CuteFTP you will get into its version for Windows. From standard FTP to support for HTTPS & OTP, configuration options to color coded tabs, filtered listings to site backup system, transfer resume to bandwidth throttle, you are going to access the all features in the Windows version of CuteFTP. Limited features like standard FTP, FTP over SSL, SFTP, configuration options, filtered listings, synchronize folders, transfer resume, scheduled transfers, concurrent transfers, multi-part transfers and site to site transfers system are for Mac version.
CONTINUE READING BELOW
#2 Viper FTP
Free
2
Viper FTP is a powerful file manager for the Mac operating systems. It's tremendous user interface delivers the robust features and functionalities to its users. If you want to enjoy the effortless file transfer and management system then right here is the Viper FTP to deliver you effortless yet efficient working system. If you want to transfer files by SFTP, FTP, Amazon S3 or WebDAV then simply use the Viper FTP. It will allow you to maintain and publish your website or want to upload and download the digital media files, all will be done by the Viper FTP quickly and efficiently. This FTP system allows its users to share their items with Mail application as well. You can create the HTTP URL of the selected file and instantly compare the different files and folders. The simple interface of Viper FTP contains a featured full toolbar that will deliver you an instant access to the all bookmarked servers. You can even connect to the LAN Bonjour servers as well to trace log and check the history. In a nutshell the features and functions of the Viper FTP are support for all leading transfer protocols, animated progress indicator system to check the file transfer status, advanced monitoring system to monitor anything, bookmark the personal work even the servers, advanced search system, editing system, file comparing system, keep the transfers organized with the Transfer Queue and dozens of others.
#3 Cyberduck
1
CyberDuck is a file transfer protocol utility that supports Amazon S3, FTP, SFTP, WebDAV, and other kinds of transfers between local system and remote servers. It allows users to edit files with preferred text editor that is opening automatically the moment you open it from Cyberduck interface. Drag & drop download and upload technique is supported beside users can synchronize folders and files between local and far distant computers. Following are some of the best tools presented as best substitutes for CyberDuck. This file transfer and management program support for the directory synchronization also that is in addition to TLS/FTP. It is said to be one of the most secure and advanced levels of FTP system via TLS/SSL. By using this small tool you can enjoy extensive features of notifications systems, file sharing and external text editors. Its books manager, Bonjour system and Apple's Keychain system will make you able to organize your work efficiently.
CONTINUE READING BELOW
#4 Total Commander
1
Total Commander is an open-source file manager replacement system for the Windows operating systems. Two file windows side by side system of Total Commander will deliver you an advanced level of efficiency and will decrease your working time to much extent. Among a lot of best things, the best one about Total Commander is that is available in multiple international languages and support for Unicode.
It allows you to enjoy the features and functions in your native languages. Check out some stunning features of the Total Commander that are an enhanced search function system, compare two files, synchronize directories, quick view panel with bitmap display, built-in FTP client with FXP and HTTP proxy support and various others.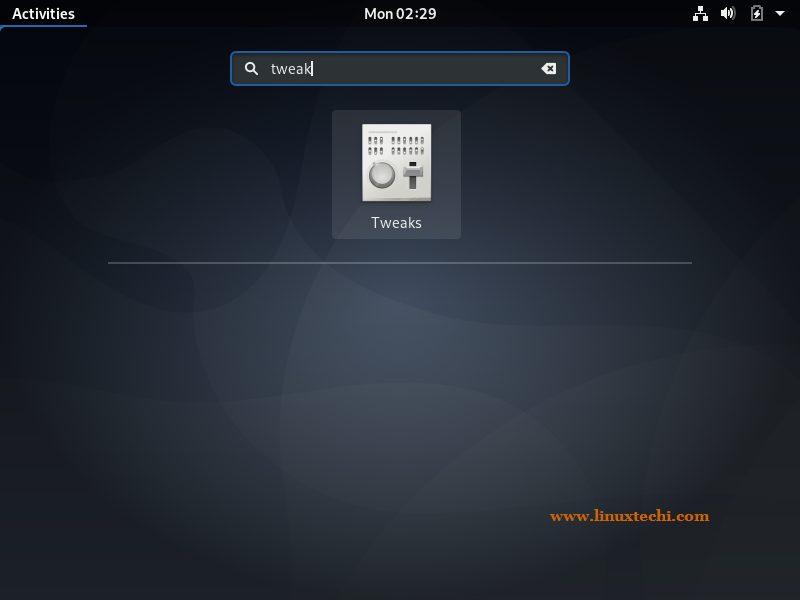 From parallel port link to multi rename tool and thumbnails view to custom columns system you are going to explore much more in the Total Commander. The compare editor system of Total Commander will make you able to compare the two different files to get a comprehensive analysis of both.
USB port connection, support for Unicode names, a password manager for FTP and plugins, synchronize empty directories, history and favourite buttons are there in Total Commander to make you able to organize and systemize your work. At last, there is independent plugins and handling directory of Total Commander that will allow you to extend its features and functionalities.
#5 FireFTP
1
FireFTP is a freeware and open source FTP client for Mozilla Firefox and Google Chrome. In fact, it is an add-on for Mozilla Firefox and Google Chrome that supports the many functions such as FTP, FTPS and SFTP. FireFTP runs on all those platforms that Firefox and Chrome supports. Its layout is similar to the layout of WS-FTP. It also delivers basic attributes like directory comparison, SSL encryption, search, remote editing, integrity checks and file hashing. You are only required to use the Mozilla Firefox or Google Chrome and install the add-on of FireFTP. FireFTP itself is written in the JavaScript. If talk about the features of the FireFTP then it is a free tool. It is a cross-platform application that you can access from the Mac OS X, Windows and Linux operating systems. The exceptional about FireFTP is its security system that support for the SFTP/SSL/TLS and those encryption system that are normally used by the online retailer and banking service providers. The synchronization system of FireFTP will enable you to keep all directories sync while navigation. The overall features and functions of the FireFTP are directory comparison system to compare directory content, character set support, search & filtering system, automatic reconnect system, resuming of transfers, integrity checks, drag and drop system, file hashing and much more. Wanna know more? FireFTP also supports for the proxy as well.
#6 ForkLift
0
ForkLift is the name of a powerful and fast FTP, SFTP, Amazon S3, iDisk, SMB, AFP and WebDAV client specially developed for Mac OS X operating systems. It is a simple file manager tool embedded with powerful and advanced file managing features. Via this tool you can split and merge large files easily with the .sfv and .crc standards. Every feature of ForkLift such as folder synchronization, synchronization browsing, remote edit, synclets, full keyboard control, stacks, FXP copy, droplets, search, filter, selects, diskettes, etc. is outclass. The support for FTP, SFTP, SMB, NIS, etc. will make you able to establish a connection with any remote system easily and manage the all files across the entire network. Then comes the sync browsing system of ForkLift for browsing files and folders ion one pane in two provided identical folder. Either it is split and combine system, remote edit, and full keyboard control system, terminal or quick look, you are going to enjoy the advanced level of file manager and FTP, SFTP, etc. features in the ForkLift. Having a file manager that deliver you the system for getting full command and control over the keyboard is really a blessing. Right here is the ForkLift to deliver you to control every operation straight from the keyboard including selecting files. You can define your own customize shortcuts as well in addition to using the default settings of the ForkLift.
#7 Transmit
0
Transmit is a proprietary FTP client for Mac. It is built-in with 45+ features such as uploading via dashboard widget/dock and supporting iDisk and WebDAV. It performs its functions up to 25x speed. Either you need to transfer files to an FTP or SFTP server, to cloud storage service via Amazon S3 or WebDAV, all can be done via this single software. You can maintain your website and do backups of data also. Either it is about sharing files or downloading files or deleting files or uploading files, all will be done at faster speed. If you want to transfer files across the network at a faster speed without even caring about the file size then right here is the Transmit that will allow you to enjoy the file transfer files. It will make you able to maintain websites, upload photos and even make the backups as well. Transmit called itself a faster file transfer and management system because it has its own independent Turbo Engine in Coda that will deliver you the even speed up to twenty-five times faster. The fast speed system of Transmit will be available to you in remote files access, small files management, deleting of small files and uploading the files. Transmit has launched a new Disks feature in its latest version that will make you able to mount any favorite data in the Finder itself even if it is not running.
#8 FlashFXP
0
FlashFXP is a simple Windows based proprietary FTP client. Apart from SCP/SFTP, it also supports client-server and server2server transfer. Due to its advanced performance mechanism, you can adjust the file transferring speed. It's secure FTP, SSH file Transfer Protocol and SSL/TLS enables the users to protect the data via password. Moreover, its connectivity, interface, webmaster and integrity tools are also outstanding. FlashFXP is the name of secure and efficient file transferring system. This small tool will let you publish and maintain your websites. Even the support for uploading and downloading files like photos, documents and other digital media files are also the part of this program. The backup system is also the part of its functions. Above all, FlashFXP is available in almost twenty international languages so that you can access its interface in your native languages. The area of functionalities are categorized into six sections that are performance, security, connectivity, interface, webmaster tools and integrity. There are also a lot of others to explore as well. When it comes to performance then FlashFXP deliver the high-performance FTL file transfers, on the fly compression system and adjustable speed limiting. Want to know about security level of FlashFXP? FlashFXP security system contains the secure FTP, SSL/TLS, SSH File Transfer Protocol and application password protection. The user friendly interface of FlashFXP will provide you the drag and drop features also.
#9 FTP Rush
Free
0
FTP Rush is a free and one of the most robust FTP/FXP/SFTP/TFTP software suite for Windows 2000/XP/2003/Vista and Windows 7. It is deliberated to suit any transfer requirement and lets users to swiftly upload or download files in all directions. FTP Rush comes with super-fast file search, row color and highlights, smart skip, high performance disk buffer, built-in task manager including synchronize, and much more. This file transfer support for the secure file transfer including TFTP and SSH across the entire network. The exceptional about FTP Rush is that it will deliver you internet file transfer and file management system by delivering you bulk of features and creating efficient working environment for you. Either you are at beginning level of a tech guru, all you can take advantage of the integrated Command Designers and Script Designer of the FTP Rush. The simple lines of code will assist you who to automate your routine work. Either it is site to site transfers system or support for FTP/FTPS/TFTP/SFTP, drag and drop system or automated transfer system and supports for Socks 4&5/HTTP Proxy or support for UTF8/Unicode charset you are going to enjoy all these features and functions in the FTP Rush. Either it is the high performance disk buffer or the coaching folders to speed your browsing or it is about the row color and highlights system of FTP Rush you will get the super-fast performance in all area of functionalities of the FTP Rush.
#10 Fugu
0
Fugu enables users to take expediency of SFTP safety without having to devote the comfort of use found in a GUI. The tool supports SCP file transfer, and it has the potential to create safe ways via SSH. Fugu comes with drag & drop upload and download facility, external editor support, image previews, directory histories, support for public key authentication, full aqua interface, SCP support, capability to create SSH Tunnels, keychain support, and much more. For the information about the readers this product has been discontinued but still you can use the available version of Fugu for performing some standard and basic functions, Fugu is based on the graphical frontend command line system so that you can enjoy the secure file transfer system. The SFTP system of Fugu is similar to the FTP but on various grounds its SFTP features are different from the standard FTP system. The entire session in Fugu will be automatically encrypted that required to password management system at all. This approach by Fugu will make it less vulnerable to third-party interception. The main highlighted features and functions of the Fugu are drag and drop feature for both upload and download, external editor support, image previews system, own and group modification system to give permission, directory histories checking system, SCP support, keychain support, etc. Fugu is currently available for Mac OS X operating systems only.
#11 YummyFTP
0
YummyFTP is a universal FTP and SFTP system for Mac OS X operating systems only. This tool is known for delivering the speed, reliability, user-friendly and advanced level of features to their clients. Made for performing the general and advanced level tasks, YummyFTP is a tool that will allow you to transfer small size file to large one within few minutes. You will be also provided with the system of performing web maintenance and schedule automatic backups system. Either it is about folder synchronization system, built-in text and graphic preview system, scheduling sync or transferring files or doing leftovers, you are going to explore a lot of features and functions in the YummyFTP. Check out some features and functions of YummyFTP that are beautiful retina user friendly interface, turbocharged transfers, fill protocol set for FTP/S+SFTP+WebDAV/S, automatic reconnect & resume, bookmark manager, Dropbox synchronization, advanced file & directory synchronization tools, remote editing & file diff, FTP aliases, OS X integration and auto detect time offset system. Its fine-grained logging system will allow you to record an audit trail of every event or action or simply select a few one. The open in terminal system of YummyFTP will allow you to easily view any remote and local folder in iTerm application or Terminal. If you are working in a different time zone then the auto detect time offset system of YummyFTP will take of that.
#12 SmartFTP
0
SmartFTP is a FTP client system for the Windows operating system. It delivers the solution for website publishing and maintenance, upload and download of multimedia files, managed file transfers, automated file transfer processes system, and backup and synchronization of remote and local files. In the latest version of SmartFTP many new features have been introduced in which the most important one is the support for the Windows 10, new text editor with spell checker, support for OneDrive and various other improvements and enhancements. This FTP system permit its users to securely transfer files between a server on the internet and local computer. It is the provider of those efficient tools that will make the process of file transfer secure and efficient for you. The main highlighted features and functions of the SmartFTP are integrated editor, support for multiple protocols, modern graphical user interface, file & folder synchronization system, multilingual, thumbnails view and preview, on the fly compression system, support for IPv6, and much more. Either it is about visual compare system or support for UTF-8, auto reconnects system & resume system for broken transfers, support for proxy or firewall, or editing of remote files, you are going to enjoy all these features and functions in the SmartFTP. URL Watcher, FTP command line, custom commands, CHMOD, section 508 compliant and much more are there in the SmartFTP.
#13 Multi Commander
Free
0
Multi Commander is a universal level of a multi-tabbed file management system that IT experts are using to replace the standard Windows Explorer. This advanced file management system is particularly designed for professionals. The exceptional about this tool is that it deploys a very efficient and common dual-panel layout, the importance of which can be best understood by the IT experts only.
The basic feature of Multi Commander is to provide a complete file manager system including view, rename, copy, move, etc. Auto sorting, auto unpacking, registry system, FTP support, searching system, Browse inside archives, view files and multimedia files, and the scripting support system are a few of its core features. In addition to employing your own shortcuts, you can define your own shortcuts as well to enjoy fast and efficient working. Multi Commander is currently available for all versions of the Windows operating systems.
#14 Core FTP
Free
0
Core FTP is a safe FTP tool for Windows. It features FTP, SSL/TLS, SFTP via SSH, and HTTP/HTTPS Support. Secure FTP tools encrypt account data and data shifted across the internet, securing data from being observed or hinted across networks. This free, secure FTP client provides you with a fast, easy, trustworthy way to update and keep your website via FTP. Core FTP includes the all those client FTP features that you really need to organize and systemize your work. First of all Core FTP is a free and secondly it is a secure FTP client that will deliver you a reliable and efficient way to update and maintain the entire system of your website. The exceptional about Core FTP is that it deliver you the secure method to download and upload files to and from FTP servers in least possible time. You are going to explore all those features that you really need and all in a free environment.
#15 FTPDrive
Free
0
Other Software Like Filezilla
FTPDrive is a free and advanced file transfer client that allows you create a virtual drive which links to configured FTP servers. In a variant from other ftp-client this lets to operate with FTP from any program. FTP drive completely implements read operations for FTP files, FTP drive partially implements write operations for FTP files, and much more. This program is designed to enable you to easily work with FTP. The exceptional about FTPDrive is that it is basically designed for those users who don't know about the FTP at all. This platform is best for viewing files and listening files directly from FTP servers without even downloading of any whole file in advance. Some advanced features of the FTPDrive are enable directory structure caching, enable files data caching, use guard pages to emulate memory mapping, enable forward seek auto bypass, directory structure cache expire, data files cache expire, cache the maximum file size, and much more. Check out the rest of the activities that can be easily performed by the FTPDrive. These are securing the TLS/SSL FTP connection, it completely implements read operations for FTP files, partially implements write operations for FTP files, and can cache directories structure and read files data. FTPDrive is available for Windows operating systems but up to Windows Vista only.
#16 FreeFileSync
Free
0
FreeFileSync is open-source software for various operating systems such as Windows, Mac, Linux, etc. That allows you to run a side-by-side comparison between folders and files to view the difference in size in order to delete the large file to clear some extra space.
FreeFileSync helps you select the source folder and the target folder to automatically transfer the amount of data to level up both folders' sizes. Users can also add as many files as they want to the Recycle bin to delete them.
You can select a directory to view all the available folders at a glance and sort the list of folders on the basis of size to view the large files at the top of the list. It features a two-way synchronization to send and receive data between two folders at the same time.
#17 Rsync Client – Pro Edition
Free
0
Rsync Client – Pro Edition is a powerful file manager to move big chunks of data at high speed between all the available hard drives and folders. You can synchronize your data on a cloud server to access it on your other smart devices.
Users can left-click on a file or a folder to view the options menu to change the name of a file, change the format of a file, or delete it from the list and clear up some space to save more files. The app lets you create a password or a secure SSH private key to keep all your data safe from unauthorized access.
Rsync Client – Pro Edition app features a user-friendly interface with buttons to apply filters to sort the list of available files according to their needs. It shows all the ongoing processes to help you in tracking the progress of uploading or downloading files.
#18 CrushFTP
Paid
0
CrushFTP is a reputable proprietary multi-protocol and multi-platform file transfer server that is integrated for home users up to enterprise users. The software makes an easy setup with a secure connection with users and is offering Crush advanced built-in zip method in CrushFTP. The software is facilitating enterprises with the secure Grade file transfer for everyone and is a robust solution that runs on almost everything.
The built-in zip method allows downloading files to be in compressed formats, and zip files can be automatically expanded with zip streaming that enhances the transfer operation of various data. The secure web-based management permits you to manage and monitor the server from anywhere almost from any device. You do not worry about the hacking attempts because the system will automatically ban the IPs. There is a lot to offer with user management such as inheritance, file systems, and groups, and if you want simple user management, then you have to make a folder with the specific name.
#19 Déjà Dup
Free
Software Like Filezilla
0
Déjà Dup is a simple backup tool to help users protect their most important data from deletion by copying it to a file and saving the file on other hard drives or cloud server to restore it later. You can restore a mistakenly deleted file by searching for it from the backup.
Users can tap on the button from the home screen to backup files or automatically restore the desired files from a recently created backup file. It lets you encrypt your backup files to keep them secure from any unauthorized access or privacy threats.
Déjà Dup comes up with features to compress a backup file to reduce its size and save more backup files on the same hard drive without worrying about the storage. You can select files, folders, and times to schedule a backup according to your routine.
#20 WinSCP
Free
Software Like Filezilla Vs
-1
WinSCP is a freeware and open-source SFTP, SCP, and FTP client software for Windows. Its key function is to provide secure file transferring between a local and remote system. Moreover, file manager and file synchronization functions are also integrated into it. This software secures file sharing via Secure Shell and supports the SFTP and SCP. If you are using the Altap Salamander file manager or FAR file manager, then this tool is also available for the mentioned software. Automatic reconnect feature, recording last task directories, and FTP protocol service have been enhanced further in the latest version of this tool.
Free Software Like Filezilla
The exceptional thing about this tool is that it supports safe protocols for file transfer. It allows connections and transfers between a system and a distant server. This tool also supports a drag and drop file system and has a combined text editor supporting modern secure encryption and private keys to be deployed for connection and file transfer. Users can alter administrative rights for files and folders from a remote server directly via the WinSCP interface. The latest version of WinSCP includes various new features like authentication with SSL/TSL client certificates, WebDAV file locking, automatic updates system, improved transfer speed, improvements in the command line, and .NET assembly.