Second Life has created a virtual world that lives up to it's name. So the question is, can you make money with Second Life? This post has all the answers. The true goldmines (so to speak) are those games where the currency can be exchanged for real world money. Second Life allows its users to readily exchange L$ for US dollars or Euros, etc. Entropia actually sets the rate to a fixed amount. Either way it means that the activities you do in the video game can translate to an actual income.
If you think of partaking in the virtual world of Second Life as a purely escapist activity, think again. Savvy business people are making money there, and even b-school profs are examining and participating in the community.
In a recent Washington Post article, 'Second Life's Virtual Money Can Become Real-life Cash,' Michael S. Rosenwald takes a look at the Second Life economy, including the contributions of Robert Bloomfield, a Johnson Graduate School of Management at Cornell University professor who hosts a weekly broadcast, Metanomics, which examines 'the serious uses of virtual worlds for enterprise, education, content development, research and policy making,' according to its Web site.
'The Second Life economy really starts with the idea that people want to socialize,' Bloomfield told the Post. 'People need a place to do that. So the foundation of the economy is land.'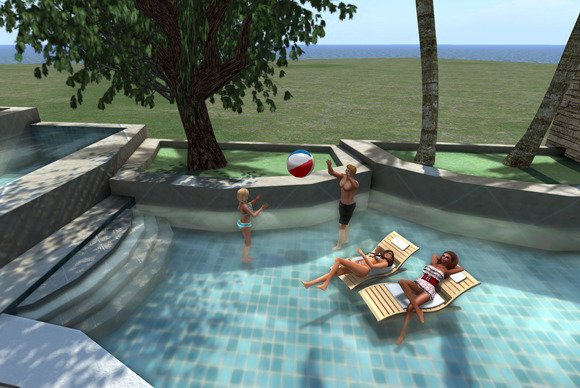 Second Life Money Hack
So Second Life members buy up land, some paying $1,000 for their own virtual islands. Others build more modest homes and businesses and sell goods to other users. Rosenwald reports that while the majority of Second Life entrepreneurs make a few hundred dollars a year, there are currently 50 businesses that made more than $100,000 last year selling virtual products.
Clearly, there's a lot to talk about when it comes to Metanomics. Those of us without a Second Life membership can watch the show on the web; for those of you who are part of the virtual community, you can sit in on a broadcast as a member of the 'live' studio audience. And you don't even have to wait in line for tickets.
Image courtesy of Flickr user redesigns, CC 2.0.
Second Life Costs Real Money
Get browser notifications for breaking news, live events, and exclusive reporting.