Tim Ross and Greg Sands discuss the importance of just saying, 'yes', to your customerhttps://automotive.mudlickmail.com/?s=just+say+yes+to+your+customer. Mudlick Mail does not encourage any of our clients to participate in the 'bait and switch' tactics described in the anonymous comments that were posted. Our program helps shop owners build their business by allowing them to target their potential customers by geographic area, car make, income, etc.
Muscle Up Marketing Acquired by Mudlick Mail
Posted:July 26, 2018 in Suppliers
Muscle Up Marketing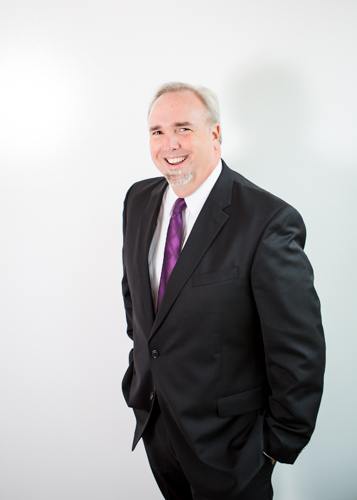 Mudlick Mail Llc
STAMFORD, CT – Mudlick Mail announces that it will combine operations with Muscle Up Marketing, a full-service marketing firm specializing in serving the fitness and health and wellness industries. The combination will expand Mudlick's expertise into a brand-new vertical market while enhancing the digital services offered to clients. This acquisition marks the first transaction driving towards Mudlick's vision to become the leading provider of direct response marketing.
"We are very excited to add Muscle Up to the Mudlick family," said Tim Ross, Mudlick's CEO. "We believe our infrastructure and ongoing technology developments combined with Muscle Up's robust service offerings and industry expertise will allow us to better serve both of our customer bases."
Based in Alpharetta, GA, Muscle Up serves such well-known clients as Crunch Fitness and Gold's Gym. The firm offers a full spectrum of digital services to reach customers in a wide variety of channels, including social media management, text message marketing and mobile geo-targeting. Muscle Up's founder and President, Jon Butts, will remain with the business while maintaining a meaningful ownership stake in the combined company.
Muscle Up's digital expertise will complement Mudlick, which continues to develop innovative, data-driven technology. This upgraded platform will enable Mudlick to better help clients make informed buying decisions based on response rates and predictive analytics. It will also illustrate key performance indicators and tie in call tracking information and market penetration reports. Clients can visually track and analyze the success of their direct mail campaigns. In addition, the platform will include a web-to-print portal, allowing clients to print direct mail postcards, business cards or store banners themselves.
Mudlick Mailers
"Our goal is to reinvent the way small businesses execute direct mail by giving them the data they need to make smarter decisions about how they allocate their marketing dollars," added Ross.
To create a successful direct marketing campaign, you will need to hire a professional marketer like Mudlick Mail. It is easy to mess up a direct advertising campaign and a professional marketer like Mudlick will help with this. Also the failure of direct marketing campaign is very low and most direct marketing avenues result in no loss and are very successful. For example, if you use direct mail marketing from http://www.mudlickmail.com and send out 1,000 postcards at the cost $750, and you run a clothing boutique where the average customer spends $100, you would have had to generate 7 new customers for your direct mail marketing to be a success.
Mudlick Mail Complaints
When you chose dental marketing services, one of the best methods of attack is to use direct mailing, an approach that is often overlooked in the field of dentistry. When you picture the postcards and flyers that come in the mail, they are usually from automotive dealers and local restaurants. The local dentist is not common. Why not give direct mailing a try? With so many practices competing for the business of residents and those who are willing to travel to the area, you need an edge. Direct mailing could put you over the top in your locality.
Of course, putting together a demographic breakdown and map of your area is just the start of the process. At Mudlick Mail, they are committed to making sure you get the attention that your business deserves, without the headache of some of the more traditional direct mail marketers. The hassle of dealing with multiple vendors for artwork, printing, labeling, and everything else that goes into a direct mailing is both cost-ineffective and time-consuming. Instead of that headache, Mudlick Mail offers a complete turnkey approach.
For non-mailing materials, this law was derived to restrict particular kinds of mailings or packaging reckoning on their violation of postal codes, such as mass and size. Moreover, the government has also necessitated particular disclosures on several mailings to bypass fraudulent acts like statements of non-negotiability on duplicated checks or assumptive disclosures. The consequence for failing to comply with the non-mailing department is the abrupt halt and detention of the mail or package. The Postal Service also has the power to dispose of the mail succeeding the provision and administration hearing process.
Mudlick Mail Ripoff
Making a business thrive is difficult in this current state of economy. You may wonder how you can afford more marketing services with all of your costs. However, when you choose to do business with Mudlick Mail, you are making a conscious effort to publicize your company and all of its positive aspects. Choose Mudlick Mail and watch your business grow piece by piece. http://www.mudlickmail.com can help a business to target new customers who have just moved into the neighborhood. These mailings focus on new residents who have just moved to the area and who may be unfamiliar with the services and merchants in their new community.