The following table is an overview of the error messages for LibreOffice Calc. If the error occurs in the cell that contains the cursor, the error message is displayed on the Status Bar.
Error Code

Message

Explanation

###

none

The cell is not wide enough to display the contents.

501

Invalid character

Character in a formula is not valid.

502

Invalid argument

Function argument is not valid. For example, a negative number for the SQRT() function, for this please use IMSQRT().

503
#NUM!

Invalid floating point operation

A calculation results in an overflow of the defined value range.

504

Parameter list error

Function parameter is not valid, for example, text instead of a number, or a domain reference instead of cell reference.

508

Error: Pair missing

Missing bracket, for example, closing brackets, but no opening brackets

509

Missing operator

Operator is missing, for example, '=2(3+4) * ', where the operator between '2' and '(' is missing.

510

Missing variable

Variable is missing, for example when two operators are together '=1+*2'.

511

Missing variable

Function requires more variables than are provided, for example, AND() and OR().

512

Formula overflow

Compiler: the total number of internal tokens, (that is, operators, variables, brackets) in the formula exceeds 8192.

513

String overflow

Compiler: an identifier in the formula exceeds 64 KB in size. Interpreter: a result of a string operation exceeds 64 KB in size.

514

Internal overflow

Sort operation attempted on too much numerical data (max. 100000) or a calculation stack overflow.

516

Internal syntax error

Matrix is expected on the calculation stack, but is not available.

517

Internal syntax error

Unknown code, for example, a document with a newer function is loaded in an older version that does not contain the function.

518

Internal syntax error

Variable is not available

519
#VALUE

No result (#VALUE is in the cell rather than Err:519!)

The formula yields a value that does not correspond to the definition; or a cell that is referenced in the formula contains text instead of a number.

520

Internal syntax error

Compiler creates an unknown compiler code.

521

Internal syntax error

No result.

522

Circular reference

Formula refers directly or indirectly to itself and the Iterations option is not set under LibreOffice - PreferencesTools - Options - LibreOffice Calc - Calculate.

523

The calculation procedure does not converge

Function missed a targeted value, or iterative references do not reach the minimum change within the maximum steps that are set.

524
#REF

invalid references (instead of Err:524 cell contains #REF)

Compiler: a column or row description name could not be resolved. Interpreter: in a formula, the column, row, or sheet that contains a referenced cell is missing.

525
#NAME?

invalid names (instead of Err:525 cell contains #NAME?)

An identifier could not be evaluated, for example, no valid reference, no valid domain name, no column/row label, no macro, incorrect decimal divider, add-in not found.

526

Internal syntax error

Obsolete, no longer used, but could come from old documents if the result is a formula from a domain.

527

Internal overflow

Interpreter: References, such as when a cell references a cell, are too encapsulated.

532
#DIV/0!

Division by zero

Division operator / if the denominator is 0
Some more functions return this error, for example:
VARP with less than 1 argument
STDEVP with less than 1 argument
VAR with less than 2 arguments
STDEV with less than 2 arguments
STANDARDIZE with stdev=0
NORMDIST with stdev=0
LibreOffice Calc Menus, Toolbars, and Keys. Shortcut Keys for Spreadsheets. Help about the Help. The Help references the default settings of the program on a system that is set to defaults. Descriptions of colors, mouse actions, or other configurable items can be different for your program and system. This is a free Libre Office Calc Beginners Tutorial. In this tutorial, we will cover the fundamental of using Libre office Spreadsheets.Libre Office Calc is.
Calc
LibreOffice Calc Features. List of Functions by Category. Using Charts in LibreOffice. LibreOffice Calc Menus, Toolbars, and Keys. Shortcut Keys for Spreadsheets. Help about the Help. The Help references the default settings of the program on a system that is set to defaults. Descriptions of colors, mouse actions, or other. 7.0.5 This version is slightly older and does not have the latest features, but it has been tested for longer. For business deployments, we strongly recommend support from certified partners which also offer long-term support versions of LibreOffice. LibreOffice 7.0.5 release notes.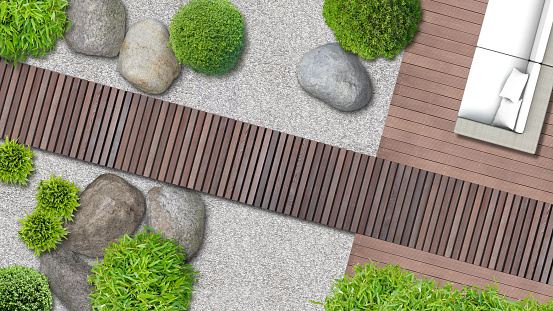 LibreOffice Calc: Financial Functions – Loan Payments As we discussed back when we first looked at spreadsheets, they were the killer app that lead to wide-spread adoption of PCs in companies. And the reason for that was that you could do sophisticated financial analysis with spreadsheets.
Calc is the free spreadsheet program you've always needed. Newcomers find it intuitive and easy to learn, while professional data miners and number crunchers appreciate the comprehensive range of advanced functions. Built-in wizards guide you through choosing and using a comprehensive range of advanced features. Or you can download templates from the LibreOffice template repository, for ready-made spreadsheet solutions.
Styles and direct formatting makes it easy to apply flexible cell formatting options, including freely rotating contents, templates, backgrounds, borders and much more. Become a spreadsheet expert by using templates with built-in functions, so that you can reuse a pre-prepared sheet and just focus on the immediate work.
The Scenario Manager allows 'what if ...' analysis at the touch of a button. For instance, you can compare profitability for high, medium and low sales forecasts.
Calc's solver component lets you solve optimization problems in which the optimum value of a particular spreadsheet cell has to be calculated based on constraints provided in other cells.
Advanced DataPilot technology makes it easy to pull in raw data from corporate databases, and then cross-tabulate, summarise, and convert it into meaningful information. Real-time data streams can now be integrated in sheets and reports, and factored in calculations.
Libre Calc Print Gridlines
You can perform collaborative work on spreadsheets, thanks to Calc's multiple-user support. Just share a spreadsheet so that other users can easily add their data to it. The spreadsheet owner can then easily integrate the new data in just a few clicks. This collaboration feature helps to avoid editing conflicts.
Download Libreoffice For Windows 10
While Calc saves spreadsheets in its native Open Document Format (.ods), it can also open and save files in Microsoft Excel format for sending to people still locked into Microsoft products. If you only need to make your data readable, but on a wide range of devices and platforms, you can easily export to Portable Document Format (.pdf). Calc can read .xlsx files created with Microsoft Office for Windows and macOS.