Great Direct Mail Examples
Letters from a Mouse and Other Great Direct Mail Examples
There is nothing as inspiring or educational as examples of how others have made creative use of direct mail or other media to achieve their goals. Here are some of our favourites.
The Empty iPad Box
B2B ad agency Heinz Marketing sends prospective clients an empty IPad box. Inside is a note that says "We know your time is super valuable, but if you'd be willing to come have a conversation with us to solve XYZ problem that you already have, we'll hand you the iPad that was in this box." The technique, though very expensive, is a sure-fire hit and generates meeting appointments and business for the agency that pay back the investment in a big way.
First, let's take a look at some examples of direct mail promotions from magazines. Many of these are from magazines encouraging readers to start or renew a subscription. More specifically, they're from the inserts that often fall out from within the pages while you're reading, and look something like this. One of their best direct mail marketing campaigns involved a helmet, made from recycled cardboard, for their targeted customers to assemble. The example of direct mail marketing also encouraged cyclists to wear a helmet and caused a sensation on social media. 5) DNA Box, Jeep. Nonprofit Direct Mail Fundraisers Letter & Brochure Package The example shown was designed with 4 pieces – a full-color outer envelope, a personalized letter with donor gift strings, a brochure and a return envelope. See a short video of this mailer.
The Kit Kat Chunky Campaign (U.K.)
A fantastic example of how a packaged goods company used direct mail in its marketing mix. When Nestle was launching the Kit Kat Chunky bar in the U.K., they took this funny and engaging approach that was something that everyone could understand.
The concept of the campaign was to deliver a postcard to potential customers. They designed the postcard so that it would look like the royal mail card which is left when an item is too big to deliver through their mail box. The postcard instructed the recipient to go to their local news agent (store) to pick up a free KitKat Chunky.
The s. mouse Series of Office Equipment Letters
So begins the first in a classic series of letters from the 1950s addressed to the customers and prospects of a local office equipment dealer. They were written and sent by the mouse (yes, a mouse) who inhabits the dealer's premises. Created by Cleveland-based Robert Silverman, these letters stand the test of time as an inspiring demonstration of what can be achieved with a little out-of-the-box thinking and great writing skills.
Games Magazine Connect the Dots Mailing
This is another oldie but goodie celebrated by Richard S. Hodgson in his publication "The Greatest Direct Mail Sales Letters of All Time".
Remember Games Magazine? It was one of the best publications (still is) for avid fans of puzzles of all types and had quite the following. As with so many magazines, Games depended upon direct mail for finding new subscribers.
With a deft bit of programming, especially impressive for its time, this mailing took personalization to a new level of cleverness and involvement, in a way that was brilliantly relevant to the product.
A large window at the top of the outer envelope displayed a series of dots with consecutive numbers. The teaser message said, "Connect the dots and discover a surprise from Games magazine! Gift pencil enclosed."
Any real prospect for Games could hardly resist the connect-the-dots challenge. And when the envelope was opened, the dots were there at the top of the letter, which started:
"Go on . . . connect the dots . . . and share the fun we had designing this puzzle just for you.
And that's what GAMES magazine is all about — to fascinate you, tease you; involve you in something entirely different . . . to help keep your wits sharp and your mind buzzing with fresh ideas . . . to entertain and delight you for hours on end.
You see, (person's name), GAMES magazine isn't a magazine you just read. It's a magazine you play."
So what happened when you connected the dots? Astonishingly, they spelled out your name!
Prostate Cancer Research Foundation (UK) Bob Monkhouse Mailing
Here is a great example of how a Not-for-profit organization took an unconventional approach to its fundraising campaign based on solid research and insight.
Men in the UK don't talk about health issues. Nor do they appreciate how common prostate cancer is and that it kills one man every hour. The challenge, therefore, was to create a campaign to nationally publicize both the disease and the Prostate Cancer Research Foundation, which funds independent research into its causes and treatments.
The aim was to reach men aged 45 and over, those most likely to be affected by the disease. Research revealed that the more emotional the charity appeal was, the more unemotional men became.
While a celebrity could add real weight to the campaign, a current sufferer of the disease might not feel comfortable speaking about his illness. The creative leap was to bring back a dead celebrity, Bob Monkhouse, to front a campaign for the disease that killed him.
While cancer and comedy do not usually sit well together, the success of the campaign rested on faithfully recreating the spirit of Bob Monkhouse. His wisecracking approach was both authentic and heartfelt. Even the message on the outside of the envelope captured the essence of Bob in 15 words: "OK, so I died… But don't think you can get rid of me that easily."
The campaign used mail with a strong call to action, and was coordinated with cinema and out of home.
The 5,000-item mail campaign achieved a 228% increase in the donor base with a 580% rise in the number of regular monthly donors and a 2,000% increase in traffic to the website.
Direct mail coupon advertising is the powerful, cost-effective way to grow your customer base, increase sales and drive brand awareness. Selecting the right message, offer and design are key to the success of your ad. Choose from hundreds of proven designs or custom design a coupon specifically for your business with Valpak's lean design model to drive increased responses. Let's work together to help you determine the right offer, frequency and reach to exceed the return on investment you want out of coupon advertising.
With the internet, social media and smartphones, the way we shop has drastically changed in the past 20 years. While direct mail works great on its own, adding digital to your campaign can generate even more response over time. Check out our digital products – website development, search engine marketing, social media marketing, etc. – to reach consumers across multiple channels.
Coupon Advertising: 5 Best Practices
Consumer research and case studies prove successful coupon advertising creates compelling reasons for consumers to act, uses price points that manage customer expectations and provides any restrictions on use upfront to avoid unfavorable surprises. Here's how to determine the best offer to promote your business.
Best Electronic Direct Mail Examples
Create A Clear Value Statement: What's in it for the consumer? Why should they frequent your business over your competition?
Reward Your Target Audience: Include discounts on your most popular or mainstream products and services for better results.
Appeal To More Consumers: Limit restrictions on coupon redemptions and clearly state the expiration dates of your offers.
Great Direct Mail Examples Email
Use The Right Coupon Offers: Avoid low-value or frivolous items and incorporate the dollar value of "free" offers (regularly: $25).
Give Them More Variety: Include companion offers to encourage consumers to spend more and come back more often.
How To Promote Your Business With Coupons
Great Direct Mail Examples Template

Give consumers a reason to try your business with direct mail coupons. From automotive to retail, coupon advertising works for every type of business. Here are the most popular formats and examples of each by industry.
Percent-Off Coupons: Discount a percentage of the total cost.

Restaurant advertising: 20% off your entire check

Dollar-Off Coupons: Discount a specific dollar amount off the total cost.

Medical advertising: $50 off dental service of $250 or more

Free With Purchase Coupons: Offer a complimentary service at no additional cost.

Retail advertising: Free furniture setup & delivery

BOGO Coupons: Reduce the cost of buying more with buy-one, get-one coupons.

Entertainment advertising: Buy one admission ticket, get one free

Coupon Codes: Drive online business with coupon codes redeemed at checkout.

Beauty advertising: Save 10% when you book online with coupon code 10OFF

Low Price Point Coupons: Start small and see big returns by advertising low prices.

Fitness advertising: $20 a month with no contract

Loyalty Coupons: Reward your top customers with loyalty discounts and offers.

Dry cleaning advertising: After 10 punches, get $10 off your next order

New Customer Coupons: Drum up new business with a new customer offer.

Home service advertising: New customers only – 35% off initial service

Rebate Coupons: Create immediate excitement with mail-in rebates.

Automotive advertising: $50 mail-in rebate with purchase of 4 tires
Consumers Want Coupon Advertising

Everybody loves a coupon! In the past 30 days, these audiences responded to coupon advertising in their mailboxes: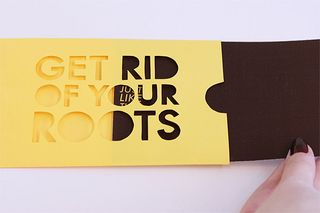 Great Direct Mail Examples List
32% of affluent shoppers
33% of baby boomers
32% of empty nesters
25% of LGBT consumers
33% of Gen Xers
21% of Gen Zers
29% of Hispanics
34% of homeowners
38% of military/active duty
31% of millennials
33% of mixed race households
37% of parents of teenagers
34% of pet owners
32% of seniors*
*2018 AudienceSCAN®