(Last Updated On: June 20, 2019)
Are you finding different ways to edit and enhance the look of your photos or images? If yes, you are probably searching for some useful free online photo editing tools? There are dozens of online photo editors to help you meet your photo-editing & designing needs. But, you have to shortlist the best and the most convenient of them all. So, here we present to you an exclusive Fotor Review, a highly popular & powerful Free Online Photo Editor.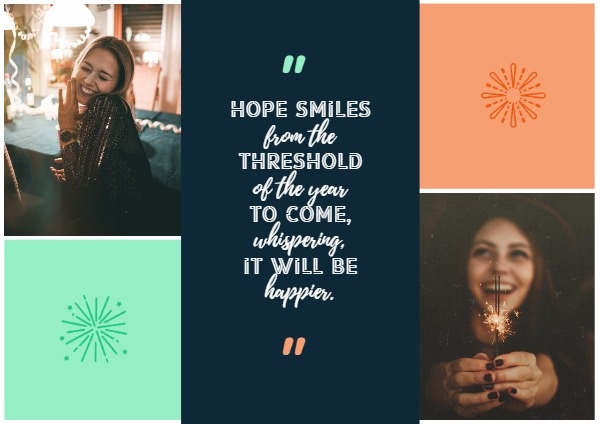 This photo editing tool is packed with nice image enhancing tools that you shall need for quick and easy designs.
Online Photo editors have been gaining a lot of traction recently. Whether you are an amateur or an experienced professional, don't worry! Next time you wish to complete your important project, this free online photo editor is there to guide you.
Fotor was first launched in 2012 as an all-in-one, photograph editing package and was dubbed "Photoshop Lite" by the BBC.It's a design software which may be accessed online, via mobile or installed on any Mac or Windows computer. It features for photo editing, collage making, graphic design, HDR. Fotor is an online photo editing program with 350 million users that from all round the globe. Fotor was once called Photoshop Lite by the BBC because of its ease of use and its ability to satisfy most of your photo editing needs. 'I find using Fotor is simple and straightforward.
What is Fotor?
Fotor is an Online Photo Editor, Collage & Design Maker powered by HTML5 available in desktop, online and mobile app versions. A nice photo editing tool that can turn your images into professional looking shots. In simple words, Fotor is a simple photo editing application to add beauty to your pictures.
Fotor Free Online Photo Editor: Key Features
A Powerful Photo Editing Suite: Wherein you get to explore massive photo effects and filters, portrait retouching, HDR etc.
Set of Professionally Designed Templates: Great for social media graphics, cards, invitations, posters, flyers, banners and more.
Other Highlights: Hundreds of fonts, countless stickers and professional design tools to choose from.
Multiple platforms available: Web, Windows, Mac, Mobile apps.
Image support: Fotor supports all the major file image formats.
Fotor Review: What's best in this Free Online Photo Editor?
Here are few of the key points that we analysed primarily while using its Photo Editing Option:
1. A Great user-interface:
Fotor Photo Editor Online
Fotor has quite a friendly user-interface which is the strong foundation for any software's growing popularity. You can easily enhance an image with a click or simply add specific photo-editing tasks. When you open Fotor, you'll see 3 options on your main screen:
Edit: This one's for image editing and re-touching, basically giving a fresh look to your photos. Mostly used by photographers to add some re-touching work to the clicked pictures.
Collage: An option that lets you make a collage from your selected images. You can add your favourite images to create a beautiful collage out of it.
Design: The design feature lets you make stunning graphics easily, may be for your school project or your creative work assignment.
2. A Small Learning Curve:
This photo editor has a simple dashboard which is quite easy for anyone to understand and use. In fact, once you login, you'll be guided by a set of tutorials informing about different tools available. You shall also be provided helpful tips on using the various options.
The best part, you don't need any formal training to start using this photo editing tool. You can Sign-up and simply get started! However, it may take a bit of time to get acquainted to its different customisation options. But, once you get familiar, things get much simpler.
3. Impressive Image Enhancing Options:
Basic image editing options include adjusting the brightness, contrast, saturation and sharpness of any uploaded image. Besides that, you have Tap-Enhance, a pretty cool feature allowing you to do fast enhancement of your images.
You also get a big bunch of useful options like magic clipper, crop, rotate, colors, fine-tune etc. So, you can change the basic settings of your photos like contrast, size plus add different styles of special photo effects, text, borders, stickers to it. Moreover, you can always make the required fine-adjustments as per your personal choice.
An eye-catching thing here is the HDR (High Dynamic Range) that combines multiple photos with different exposures. This seems quite an interesting option worth using! You can simply capture highlights & striking details of your photos.
Fotor Online Edit
4. Well-built Effect Panel:
One of the primary advantage of having Fotor as your photo editing tool is its wonderful Effect Panel. This is loaded with numerous ready-made options to give a special look to your images. Ranging from artistic, classic, festive, cinematic, funky or cool effects. You have a lot more to see here!
So, enjoy a variety of special photo and color effects to give a refreshing look to your image. You may not find this specific feature on other commonly used photo editing software.
5. Easy Downloading & Sharing on Social Media:
Downloading your enhanced & beautified photos is just few clicks away!
This is the age of social media, right! So, if you get hold of easy sharing buttons to display your images to your friends & family or a bigger audience, that's an added treat. Fotor offers you to share your work on major social media channels like Facebook, Twitter, Pinterest etc.
Fotor: A Final Review
To sum up, Fotor's advanced Photo editing, amazing photo effects & a wide-range of touch up features are its key attractions. In fact, the combination of all these factors lets you enjoy impressive & creative results. Its fast and intuitive design surely add a magical & ever-glowing touch to your simple images.
Fotor brings some really wonderful digital editing features your way. Just drag & drop your photo and add the desired extra touch-ups to your picture. No doubt, your portraits shall be beautifully transformed. Not only this, you can create your own unique collage & graphic designs using its dynamic variants.
And yes, don't miss to add a set of Best Photo Management Software to your tool kit.
If you are looking for more photo editors and collage makers, checkout this collection of top photo collage makers.
What about a nice makeover of some of your casual pictures using this amazing photo editing tool? Doesn't that sound cool? Once you start using this as a Free editing tool & feel satisfied, you can try out its Upgraded Pro Version. Of course, you'll have to bear a small cost to unlock its highly advanced features meant for Pro users only.
Which is your favourite online picture editor? Have you tried Fotor Free Online Photo Editor? Feel free to share your feedback or visit our Techpikk Forum to initiate a healthy discussion on Best Free Online Photo Editors.
Highlight your own story Easily
Telling your own story, or promoting your online business by creating stunning and meaningful photo collages is a great choice. With Fotor's online picture collage maker, there are a ton of collage templates for you to choose from. Artistic collage layouts help you make your photo collages into art in just a few clicks. Funky collage layouts provide you a chance to add your family photos in love shapes and make it look warmly. Do not hesitate to make photo collages with Fotor's collage maker. You will find a picture collage template style that meets your need and matches the occasion.
Fotor Art
Customized collage layouts
Fotor is welcoming to everyone because it is an all-in-one online photo editor. It gives you a chance to customize your own collage styles. You are free to adjust the border width and corner rounding, change the background, and the color of the background when you are applying the Classic Collage layout. Then, you can import your images and add the text to your photo collage. In the end, you still can resize your photo collage into different sizes and post on different platforms. Come to experience it!
Photo collage project options
Fotor Online Photo Editing
A photo is worth a thousand words, but how many words can you pack into one image? Try Fotor's collage maker and create an amazing photo collage now, letting your image breathtaking. Collage photos are really popular on Pinterest for online businesses. It's a great way to display your products with even more detailed images in one picture and offers people a chance to see a product in all its glory and then go directly to your online store to purchase it. Collage photos are also hot on Instagram and Facebook. Share your life each day with several photos in one photo, express yourself in a unique way, and get more fans quickly. Do you want to try Fotor's online picture collage maker now?