(4 / 5)
Fairground Attraction founder and main songwriter Mark Nevin releases his fifth solo album in March, with a six date UK tour from 17th February, and the official album launch at St. Pancras Old Church, London, on March 20th.
Born in Ebbw Vale, Wales, Mark is one of eight children. His father's job required the family to move to Leamington Spa, Reading, and Bristol, before Mark eventually left home for London as a teenager. Initially signing as a songwriter to a music publishers, Mark tried unsuccessfully to convince the company to extend the initial five song deal, to earn himself an extra £50. The sixth song? "Perfect", the smash hit for Fairground Attraction some time later, earning writer and publisher a lot of money. "It was the worst £50 they never spent," smiles Nevin.
Top 6 sites para assistir filmes de terror online gratuitamente. Petit Tube is a French site that generates playlists of YouTube videos that have the fewest number of previous views and lets users vote on whether they.
Recorded live to 16-track analogue tape over four days at a North London studio, produced by Mark Nevin and his Fairground Attraction bandmate Simon Edwards, it was mixed by Phill Brown (Bob Marley, Led Zeppelin, Talk Talk). Mark sings lead vocal and plays guitars, Stylophone and mellotron. Most of the songs stick to the core band of Roger Beaujolais on vibraphone and marimba, Simon Edwards on bass and Richard Marcangelo on drums. With the addition of James Hallawell on Hammond organ. The great Kick Horns sprinkle some of their brass magic to a couple of songs, before Colette O'Leary and Nevin's wife, Louise add a little bit of accordian and violin to the final song, "I Can Hear You".
Nevin claims the writing process of this new album – a dozen tracks where he wrote all the songs – has been a different experience for him; "Something seems to have shifted in the songwriting section of my brain. I found that songs came easily and quickly and that it was possible to write about just about anything".
Which probably explains songs like "Curly Wurly Boy", describing his refusal to accept a career officer's advice to take a job at Cadbury's chocolate factory upon leaving school at 15. And "Punching Above My Weight", where he recalls being 'the little one, in the rugby scrum'. "Forgotify", about the website that randomly plays songs that have never had more than a single listen on Spotify (four million of them, apparently), and on "Uncertainty", he is 'Trying to be sure of what's beyond the door.' He tells us, 'everybody laughs when you fall down', on the song "Clown." Stand out tracks for me are "Stars Align", with tinges of George Harrison to it, and "Cold War".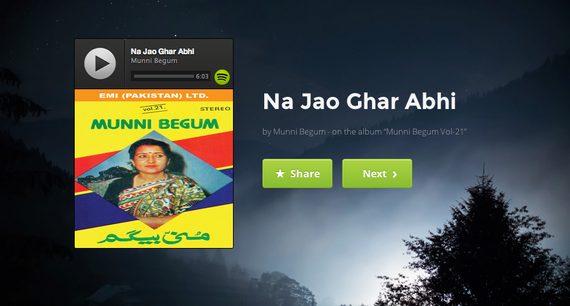 Definitely an album that grew on me. Tough to pigeon-hole, but if pushed I'd file under pop-folk maybe. It started off sounding a tad too low budget and more of demo quality than a produced album to my ears. But after a second listen, that was no longer an issue and I realised this is not about slick production or bells and whistles; it is all about the songs and the writer being totally himself to showcase his versatile material. As honest as it gets.
By Jason Sheldon
(1 / 5) 'Dull Zone'
(2 / 5) 'OK Zone'
(3 / 5) 'Decent Zone'
(4 / 5) 'Super Zone'
(5 / 5) 'Awesome Zone'
Related
Spotify
Awhile back, Lane Jordan heard an interesting fact: Spotify, the streaming music service, said that 20% of the songs in their catalog had never once been played.
That got Jordan, an interactive art director, feeling inspired — and so, along with developers J Hausmann and Nate Gagnon, they developed a way to get those songs heard. Yesterday, they gave their solution an official launch: it's called Forgotify and it provides listeners with a random selection of these "neglected songs."
The website uses an embedded Spotify player and runs a program searching Spotify for songs with a "0" popularity rating, indicating that the song has never been selected by a user, Jordan explains. Every day, the program is run again, removing any song that has been played even once.
Which means, he says, that Forgotify's "4 million songs" figure for its catalog isn't quite exact — but not because Forgotify users are making a dent in the catalog. Instead, the number is growing ("But barely," he clarifies) as Spotify adds new music. The most recently added un-listened-to music isn't even on Forgotify's list.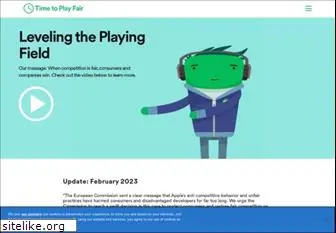 And, as of today, neither is "Lethem Ladies Strathspey" by the Caledonian Fiddle Orchestra, randomly provided by Forgotify as the soundtrack to the writing of this post. One down — only millions to go.
Forgotify Alternative
(MORE: Exclusive: Dr. Dre and Jimmy Iovine Talk Beats Music)