How to make an EDM (Electronic Direct Mailer) design in Photoshop with 3X speed of original video duration.I've made this photoshop template of an EDM or Ele.
Electronic direct mail is a highly cost-effective form of digital marketing Electronic direct mail, also known as database e-DM, is often overlooked in the digital marketing mix. As a business owner you may have sent the odd e-blast, but have you really unlocked the full potential of electronic direct mail?
Today, there are various channels through which companies can reach their intended audience — for example, Facebook, LinkedIn, YouTube, Twitter, etc. But as we all know, social media is more noise and less voice. There is no doubt that companies get massive traction on social media in the form of likes, shares, and comments, but unfortunately, the conversion rate is not at par. At the same time, the good old email strategy is thriving. Thanks to the advent of modern-day tools and techniques, email marketing has become more useful than ever.
This article will shed light on three reasons why electronic direct mail (EDM) is essential for your business.
1. Email marketing is cost-effective
Email marketing has its own charm. People sign up for newsletters because they chose to receive updates and notifications for the products and services they care about. That is not the case with social media platforms because people come over there to engage in casual chats with their friends.
It's challenging to contact C-suite managers — Marketing directors, Vice-presidents, Directors, or Chairmen — through social media platforms. But you have a relatively high chance of reaching them on their personal email accounts.
Do you know how many email accounts are there? You will be surprised to know that there are about 3.8 billion email accounts as of 2019. It makes EDM one of the most sought after marketing strategies because of a very high delivery rate. The delivery rate determines how many posts/messages are delivered to the recipient's inbox. Facebook, the so-called king of social media platforms, has a low delivery rate of just 2%. On the other hand, EDM has a delivery rate of 90%.
Also Read: Is your email marketing suffocating your prospects?
2. EDM enables companies to gain a thorough understanding of their audience.
EDM allows companies to understand their customers' needs, wants, and aspirations. It provides them a sneak peek into their customers' lives and what they want to achieve. When you have a thorough understanding of your customers, you can create target segments whose interests align with your company's MVV (Mission, Vision, and Values) and build effective marketing strategies.
Direct Mail Marketing Pros. Not Your Father's Direct Mail If you think of direct mail as the same, tired form it once was, you don't know direct mail in 2017. With modern technology, you can print QR codes that take recipients to a landing or product pages when they scan them with their phones. Electronic Direct Mail (EDM) is a common email marketing tool used to reach out to white spaces and warm prospects through traditional way of e-mailing. Organizations of all sizes from large to small medium enterprises (SME) use EDMs to keep readers abreast of latest company promotions and products in a timely fashion. Electronic Direct Mail (EDM) is used to target a large group of prospects or clients, and is focused on building (customer) relationships and generating leads.
EDM tracks marketing campaigns' performance by monitoring the following metrics:
a. Open rate
b. Click-through rate
c. Bounce rate
d. Delivery rate
e. Shares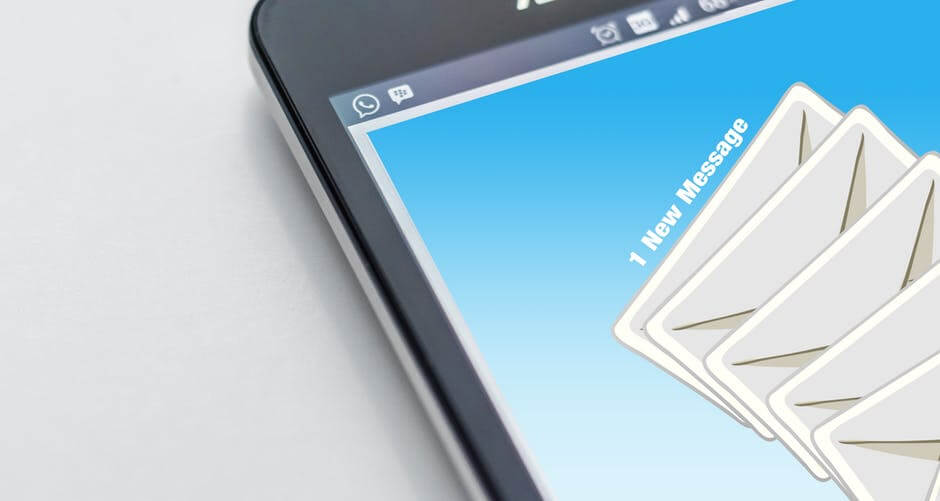 When you have such business-critical information in your hands, you can build successful EDM strategies that will help you communicate with your target segment effectively.
3. EDM is a fantastic relationship-building tool
Relationship building is emerging as an essential tool in a company's marketing kit. And EDM provides you the means to do that conveniently and smoothly. You can engage with your target audience by sharing content aligned with their interests and talking with them in the language they understand.
EDM allows you to experiment with your content posting strategy. You can check on what days and at what time does your content receives the maximum traction. Once you have the figures in your hand, you can stick to them. Consistency is the key.
Research suggests that an office worker receives about 121 emails per day on average, which makes it practically impossible to respond to all of them. Electronic Direct Mail will automate your email marketing campaigns that will allow your workforce to focus on issues that require human ingenuity.
Through EDM, you can schedule your email campaigns ahead of time and remain in constant touch with your customers. You can reply to their queries instantly and also collect feedback. Customers avoid interacting with companies that don't respond to their questions on time. Research suggests that acquiring new customers is approximately five times more expensive than retaining the existing ones. So EDM plays a significant role in strengthening your company's position in your customers' minds and hearts.
Conclusion
Electronic Direct Mail plays a pivotal role in your marketing strategy. It provides rich business insights that allow you to target people who are most likely to convert. It also helps you build robust and long-lasting relationships with them. It's challenging for a business to make its mark without planning and implementing an effective EDM strategy.
At Sage Software Solutions (P) Ltd., we are home to world-class ERP software and CRM software that will solidify your business tech support fundamentals and enable you to build a customer-centric organization. To know more about it, SMS SAGE to 56767. You can also write to us at [email protected]
Disclaimer: All the information, views, and opinions expressed in this blog are those of the authors and their respective web sources and in no way reflect the principles, views, or objectives of Sage Software Solutions (P) Ltd.
Electronic Direct Mail (EDM) is a form of marketing used by companies and brand to build loyalty and increase sales. With this approach, businesses concentrate on building relationships, generating leads, and increasing sales. Because it is largely based on email marketing, many people use the two interchangeably. Typically, EDM campaigns are focused on email blasts which involve building an email database of customers and directly communicating an offer to them through email. If you are interested in tapping into the benefits of EDM and email marketing Singapore, here are benefits of EDM in your marketing strategy:
Cost-effectiveness
Electronic Direct Mail Software
After building a significant database, you will have a new market of highly-targeted leads that may convert. EDM is the best way to do it. With EDM, you complement the conventional email marketing with extra cross-media channels. EDM has been known to outperform SEO, content marketing, and PPC in terms of cost-effectiveness.
Trust Building
Electronic Direct Mail Marketing
EDM lets you build relationships with your possible customers and reinforce their trust. Good email marketing is about giving extra value to your customers. If you get people on your mailing list used to quality content, they will be messages from your brand. EDM lets you experiment using other channels to communicate your message to your base of possible customers.