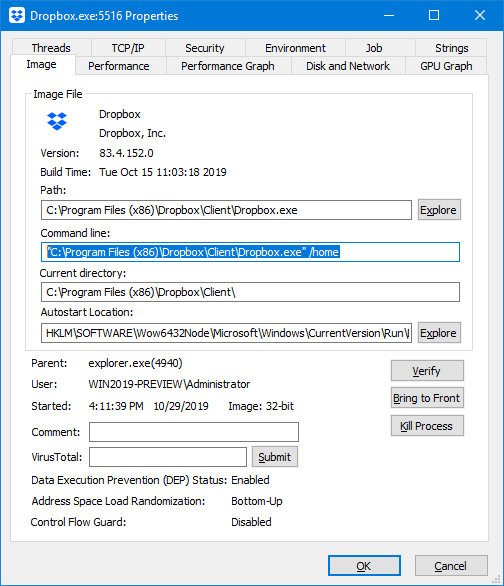 News coverage:
ZDNet Article
The Verge Article
Acquisition coverage:
VentureBeat Article
Bloomberg Article
TechCrunch Article

In 2019, Dropbox acquired HelloSign. HelloSign is an electronic signature company that serves paperless signing for 80,000+ customers including InstaCart and Lyft.
Dropbox officially launched at 2008's TechCrunch50, an annual technology conference. Due to trademark disputes between Proxy, Inc. And Evenflow (Dropbox's parent company), Dropbox's official domain name was 'getdropbox.com' until October 2009, when they acquired their current domain, 'dropbox.com'.
Dropbox is building the world's first smart workspace. Back in 2007, making work better for people meant designing a simpler way to keep files in sync. Today, it means designing products that reduce busywork so you can focus on the work that matters.
I was the lead designer working on developing the strategy for a deeply integrated experience between Dropbox and HelloSign. The goal of our project was to create a synergistic experience between Dropbox and HelloSign, ultimately increasing value to both platforms.
I partnered closely with my cross-functional teammates from both companies (including Project Managers, Research, Marketing, and Engineering) to ensure that the product provided user value to both sets of customers.
Process
How To Use Dropbox
My researcher, Ximena, and I organized a 3-day design sprint for team members from Dropbox and HelloSign to come together to tackle the question of: How might we create a synergistic Dropbox + eSignature experience that creates value for end users by 2021?
The agenda included:
Day 1: Understand workflows and identify problems
Day 2: Generate a wide breadth of potential solutions
Day 3: Identify concepts for higher fidelity exploration
Day 1: With existing research from HelloSign customers as well as eSignature research from Dropbox, we already had a solid foundation of knowledge that we could confidently reference as a starting point.
As a team, we read through customer quotes and began to group them into themes. Through these themes, we identified user problems and developed 'How Might We' statements. Finally, we took those statements and individually voted on three different criteria: most important to customers, opportunity for Dropbox, and demonstrates synergy between platforms.
After day one, our main output was the HMW statements:
1. HMW enable users to quickly find their files and have confidence its the right one?
2. HMW create clear file permissioning and roles that are flexible to user needs?
3. HMW help users seamlessly organize their signed files into the right place in Dropbox?
Hi there, We are transitioning from uisng our business account to using our parent company's coporate account. Is it possible for all files to be transferred from our business acount to the corporate account that is alreay set up? If that is not an option, is our only method of getting files from.
Day 2: In order to gather a wide breadth of ideas, we did 3 different activities to get the team (some familiar with designs sprints, others less familiar) into the idea generating mindset.
The first activity was titled, 'Inspiration'. Using the HMW statements from the previous day, we looked for potential UI solutions in existing products. Whether it was competitors in eSignature or a completely different product altogether, we were able to identify standards and mechanisms that we could reference in ideation.
The second activity was titled, 'Yes And'. Here we all co-created within a spreadsheet using our HMW statements. One person would add an idea, and another person could add a complimentary idea and the chain could continue on. At the end of this exercise, we generated over 150 ideas.
To wrap up the day, we went around the room taking notes that we could later use for sketching ideas— taking note of insightful quotes, potential explorations, and aha moments.
Day 3: The goal of the last day was to narrow down our ideas into concepts that we could render in high fidelity and take into research.
We did this by individually sketching our proposed solutions using the ideas gathered from the previous day. Then presenting the ideas to the team for discussion. After we identified potential opportunities and risks, we dot-voted on the concepts that would lead us to our goal of synergy between Dropbox and eSignature.
At the end of the day, we had 3 concepts to explore:
1. Starting an eSignature workflow from Dropbox
2. Saving back the File
3. Tracking the file
Research
We conducted 3 different studies. One for concept validation, the second for potential in sales, and lastly a study for the MVP. Through these different studies we were trying to understand the effectiveness, the marketability, and the usability.
Key learnings: All participants saw the most value in using HelloSign from within Dropbox and having a fully integrated experience.
All participants were excited about the save-back functionality and made comments about how it would dramatically improve their workflow.
The Dropbox branding was key for trust and familiarity with using HelloSign. The departure in design confused some of the participants.
Branding
As with many acquisitions, it comes to question the incoming company's relationship to the parent company. In this case, Dropbox and HelloSign have distinct visual differences that signal to users that they are separate companies.
As a part of my role, I proposed strategies to Dropbox and HelloSign leadership on a transition plan to incorporate the Dropbox brand into HelloSign. This included eSignature specific components being added into the Dropbox component library, as well as working with the HelloSign design team to translate common components from custom HelloSign designs to Dropbox components. This was the first step in bridging that gap.
Through these discussions, I also worked closely with the UX writers to develop a consistent narrative about the relationship between Dropbox and HelloSign. We ultimately modifed the HelloSign logo to read 'HelloSign, a Dropbox company' to ensure clarity and trust with Dropbox's existing users.
Lastly, the designs for the MVP were adapted to be entirely built with Dropbox components to solidify trust with our existing users and to maintain a native feeling experience. Additionally, this MVP will provide good signal for the discussion of whether HelloSign should adopt Dropbox UI entirely and the results from this test would be a good proxy to predict the portential metric impact.

HelloSign Redesign
Dropbox Parent Company Stock
As we were nearing close to finalizing our designs, the HelloSign team announced their proposal for a redesign. They had gotten research to support that the document prep flow could be improved through a few major changes.
This felt like the perfect opportunity to design with the HelloSign team. So I spent 2 weeks with their design team to incorporate elements of Dropbox into their core flow. The ultimate goal was to have a succinct design that worked effectively for both HelloSign and Dropbox without compromsing the eSignature experience.
As a part of our collaboration, we incorporated the changes suggested from research but also adapted the header to function similarly to Dropbox components, and we also modified their multi-step page into focused individual steps (as per Dropbox design principles). These changes were all tested against the control to ensure neutral to positive impact.
Through this, we also tested purposeful deviations in the design to account for the data we collected. With the majority of HelloSign customers using multi-sign, and the majority of Dropbox users using single-sign, we emphasized those options differently on each surface.

Information About Dropbox
Engineering
Who Owns Dropbox
Being the MVP, the discussions revolved around how quickly we could put together a test to validate. This meant leveraging as much of the HelloSign API as possible to reduce duplicative work. Also to note, HelloSign is a robust tool that accomodates a lot of industry specific features and we did not want to compromise functionality for speed.
With this being said, we reevalutated the designs with engineers to begin to prioritize and cost out each element. This made it easy for the team to calculate effort vs. impact and to agree on a shippable MVP— meanwhile keeping a tight list of fast-follows.
We worked in parallel with the HelloSign engineering team to build components that were flexible enough to accomodate both surfaces and ensures that the Dropbox eSignature experience will always maintain parity with updates made by the HelloSign team to reduce tech debt in the future.