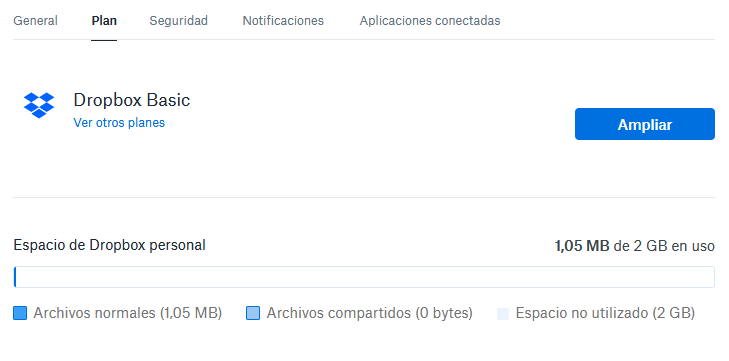 https://www.integral-it.co.uk
Welcome to my Dropbox Tutorial - my getting started guide.
Dropbox is an incredibly useful cloud storage tool which can keep your precious files, folders and photographs safe and secure in the cloud.
You can register for Dropbox for free by using the Dropbox Basic plan. With Dropbox Basic, you will get the 2GB worth of disk space which is plenty to get you started. Please note, however, I don't recommend Dropbox Basic for on-going cloud storage. It lacks some of the key security features that the paid versions of Dropbox have. You can go ahead and register for a free account though to get you used to the application.
The first thing we'll do is register for a Dropbox account. To do this, you will need to browse to https://www.dropbox.com. From there, part of the way down the home page you will see a sign-up form. Just enter your name, email address and choose a secure password and then click on 'Sign up'.
On the next page, you will be prompted to download and install the Dropbox application. How Dropbox works is that you store your files and folders in the Dropbox cloud. You then install the Dropbox software on all of your devices, whether that is your PC, laptop or Smartphone. Having the software on every device means that wherever you are, you have your files with you.
In this video, I am using my Windows 10 PC, so I want to install Dropbox. After you install the software, you'll see the Dropbox application where you enter your username and password. Once you've entered your username and password, you can click through the wizard.
When you've installed the software, you will see a Dropbox icon in your Windows Explorer screen as well as a Dropbox sign in your system tray (next to your clock). Whatever files you move in the local Dropbox folder will synchronise to Dropbox.
I would then sign into the email account where you have registered your Dropbox account. Dropbox will have sent you an email asking you to confirm your account.
There are a couple of final tasks to do before we get started. If we go into the 'Settings' option, then we can add a photo of ourselves, set the date format and configure what email alerts we want to receive from Dropbox.
After that, we will go back to the main Dropbox page. We can do this by clicking on the Dropbox icon. The next thing is to work out how to use Dropbox. We can create a Word document and save it in the Dropbox folder on our PC. You will see after a few seconds that the file also synchronises into Dropbox in the cloud. In addition to this, we can create new folders and move files into folders by dragging and dropping them. We can do this either on our PC or in Dropbox.com. At any time, there is an icon next to each folder. A green tick means that the folder is fully synchronised whereas a blue 'whirling' means that it is still synchronising with Dropbox.
One of the most attractive features of Dropbox is the ability to share files and folders with other people. By clicking on the share feature, we can add people's email addresses and choose whether we want them to be able to edit the documents or just view them.
You also have the ability to edit documents in Dropbox. For example, in this video, we're using a Word document. If the PC/device that we're working on has Word installed, then we can select the option to open the document in Word. If however, the PC doesn't have Dropbox installed, then we can choose the option to open with Word Online, a free online version of Word.
We can also install the Dropbox app on our smartphones. In this video, I show you how to install the app onto my iPhone. From the home screen of the phone, click on App Store, then Search, then type Dropbox and click on the cloud icon. The app will then install. After you've installed the app, the cloud icon will change to the word Open. Click on this. When the Dropbox app opens, you will see a blue sign asking if you'd like to sign up for Dropbox. We don't need to do this because we have already signed up for an account, so instead you will see that we can select 'sign in'. Enter your email address and password and sign into the app.
Once you've signed in, Dropbox will ask you if you'd like to back up the photos on your phone to Dropbox. What a great feature. How many people lose their phones and also lose all of their photographs? By backing up your photos to Dropbox, your photos are safe.
You will then see all your files and folders in the Dropbox app. We can also edit word and excel documents from within the app. All we need to do is install the Microsoft Word and Microsoft Excel app from the app store.
► Website: https://www.integral-it.co.uk/
► Facebook: https://www.facebook.com/Integralpart2/
► Twitter: https://twitter.com/IT_Integral
► Google+: https://plus.google.com/+IntegralitUkITServices/videos
► Free IT Audit: https://www.integral-it.co.uk/free-it-audit/
Dropbox Basic Login Page
Apr 19, 2021 Did you know that Dropbox Basic is free to use? As the name suggests, it's not just a free version of Dropbox, it's the entry level plan that anyone can use. Here are answers to some of the most common questions we get about Dropbox Basic. Is Dropbox free to use? It's worth repeating, Dropbox Basic is entirely free to use. Dropbox Basic makes it easy to securely send large files to anyone, and collaborate easily on the files you share. Shared links: Easily create a link for any file in your Dropbox that you can paste into an email, chat, or text. Recipients won't need a Dropbox account—they can click the link to view and download the file.
Dropbox Login
Dropbox, Inc. is a collaboration platform that's transforming the way people and teams work together. It offers following products: Dropbox Basic, Plus, Professional and Business. The Dropbox Basic is the simple, powerful home for photos, videos, docs, and other files. Its users also get access to new product Dropbox Paper, a collaborative workspace that helps teams create and share early ideas, and work with any type of content, in one centralized place. The Dropbox Plus provides unrivalled sync along with 1 TB of space, powerful sharing features, and increased control. The Dropbox Professional allows independent workers to store, share, and track their work from one place. The Dropbox Business is designed for small to enterprise level businesses, which users get full visibility and control over how critical work files are accessed and shared while letting team members continue to use the products. Dropbox was founded by Andrew W. Houston and Arash Ferdowsi in June 2007 and is headquartered in San Francisco, CA.
Transaction Summary
Dropbox Basic Plan
Total Insider Purchases and Sales Reported to the SEC
Dropbox Basic Login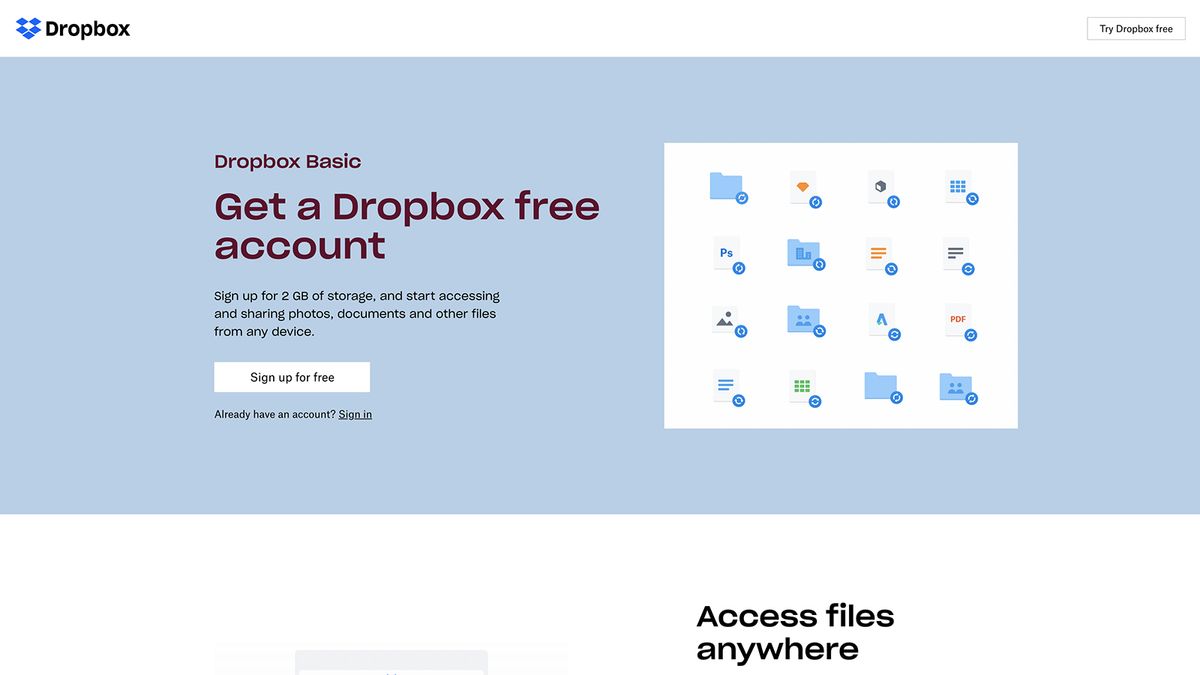 This browser is no longer supported at MarketWatch. For the best MarketWatch.com experience, please update to a modern browser.