Frame.io is a new web-based app that can help your production run smoothly from planning all the way through post-production– but it's not perfect.
There's a lot to love about Frame.io, but there are a few areas that could use some polish. Here are five project management-specific improvements that I would love to see in Frame.io.
What's Frame.io? Check out 10 Ways Frame.io Helps You Manage Your Production Like a Boss for all the details.
Project Templates
Frame.io uses folders to help you organize your project's assets in a clear and consistent way. Casting videos go into Auditions, stills from location scouts go in Locations, and edited scenes goes into the Post folder for review during post-production.
Using folders to create a structure for your project ensures that your production's various assets are easy to find, but creating that structure can take time, especially for a complex production with a lot of assets to manage.
Frame.io is the only video collaboration platform that voluntarily complies with both TPN and SOC 2 Type 2 to protect your content and data.
The most recent release of ShotPut Pro 2019.3, integrates with the popular cloud-based collaboration platform Frame.io. "Imagine Products' integration with Frame.io expands options for collaboration. Offering transcoding and uploading as part of the camera offload process streamlines the workflow. It offers immediate remote access to time sensitive media. This includes those shooting RAW.
We're always happy to announce new features in Frame.io. But especially now, with more people working remotely, speed and security are even more important. That's why we're excited to introduce Frame.io v3.6, with new features to power your workflow so you can focus on the work itself. So let's dive in.
This is where project templates come in.
Instead of spending precious time manually creating the folders needed to organize a project's assets, a template would allow us to build the perfect project structure instantly. We could have various templates for different types of projects (e.g. feature films, documentaries, news, etc.) that we can apply to a new Frame.io project, allowing us to start working immediately.
In addition to keeping our own projects consistent and organized, project templates would allow us to help others as well by allowing users to export and share project templates. This way, everyone can benefit from the best practices for managing different types of projects.
Display the Name of the Current Folder
Where am I?
That's the question you'll be asking yourself after stepping away from your Frame.io project for a minute. Strangely, while there is a button jump up to the parent folder, the folder you're currently in is a mystery.
At the moment, the only way to pinpoint your location in a project is to jump up to parent folder, and then hope that it's easy enough to determine which sub-folder you were just in– was it Director's Picks or Rejects?
Rut-roh.
This back and forth obviously wastes valuable time, and the simple solution is to display the name of the current folder right at the top of the window.
Even better, Frame.io could also display breadcrumbs that show you all of the parent folders of the sub-folder you're currently viewing. The names of the parent folders should be clickable so that you can instantly navigate to any of them, rather than slowly jumping up one parent folder at a time.
It's just a simple tweak, but displaying the current folder's name would dramatically improve your productivity in Frame.io, especially when working on complex projects with a deep hierarchy of nested folders.
Project Tree-View
Another improvement that would make it much easier to navigate through a complex project is an expandable tree-view of our project's folder structure.
Imagine your 3 levels deep in your project's folder structure– say, Planning/Locations/Hobbiton— but you want to jump over to yesterday's rushes (in Production/Rushes/Scene 11). Currently, this is what you would need to do in Frame.io:
Click ← Locations button to navigate up to the parent directory.
Click ← Planning button to navigate up the parent directory.
Click ← Project button to navigate up to the project's main directory.
Double-click the Production folder to go into it.
Double-click the Rushes folder to go into it.
Double-click the Scene 11 folder to go into it.
Why did you want to view this folder again?
With a tree-view of your entire project structure, you can see all folders and subfolders at a glance. This allows you to navigate to any folder in your project with a single click.
An overview of our project's structure would also help users find what they're looking for more quickly, as a folder's contents are currently a mystery unless you navigate into the folder itself.
Keyboard Navigation
You know that Frame.io is built specifically for video production professionals because it features industry-standard keyboard shortcuts that we all know and love, like the video player's JKL shuttle controls.
Using keyboard shortcuts is often faster than reaching for the mouse, so it would be awesome to see Frame.io's project view get some keyboard-enabled love.
For example, allowing users to use the arrow keys to select different thumbnails would provide a quick and intuitive way to move between clips in the project view.
Additionally, pressing the spacebar should open the selected item in the Quicklook player. Currently, the spacebar opens the clip that the mouse is hovering over, rather than the selected clip. This can lead to some confusion, especially if you're not paying attention to where the mouse cursor is.
Dropbox Integration
Frame.io somehow manages to upload your media at lightning speed, but even the fastest uploads can be tripped up by the random internet hiccup.
When you're uploading feature-length files for final review, restarting a failed upload due to a glitchy connection is not something you want to be dealing with before the big premiere.
That's why we need integration with cloud storage providers like Dropbox.
Dropbox's client runs on your computer and uploads your files in the background, which means you don't need to keep your browser window open until the upload is finished. If your internet connection goes out, Dropbox pauses uploading. When your internet connection is restored, uploading resumes without skipping a beat.
By integrating Frame.io with a cloud storage provider like Dropbox (or Google Drive, etc.), users could simply select the Dropbox file they want to copy into their project, and Frame.io will handle the transfer in the background.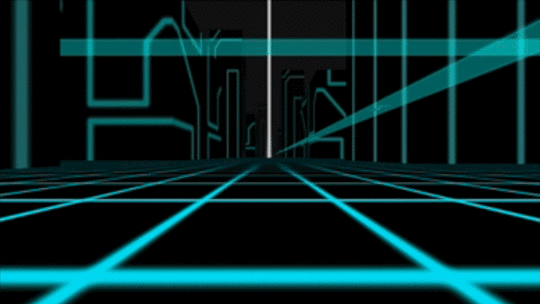 This is the best of both worlds– worry-free uploads of large files with Dropbox, and simple asset management in Frame.io.
Frame.io's Future is Bright
Frame.io is the production management app I wish I always had, and we're already seeing benefits from using it in internal and client projects (case studies coming soon).
With these improvements to Frame.io's project management functionality, filmmakers will be able to spend less time managing their project and more time focusing on what's really important– telling a great story.
More guides and case-studies of how you can use Frame.io keep your productions running smoothly from planning to premiere are coming soon. Sign up below to get exclusive updates on these resources before anyone else.
Post-Production Resources
More Resources
Blog Frame Io Game
From Netflix to Fox Sports and Vice, some of the most prominent creators of video and film content use the Frame.io platform for cloud-based review and collaboration across multiple teams. Given the confidentiality concerns faced by customers, the company, which launched in 2014, promises security and reliability-both of which it's able to provide thanks to cloud native technology.
All of Frame.io's workloads-including the video content customers are collaborating on using the platform-run inside Docker containers. "Containers are in the line of fire," says Abhinav Srivastava, VP and Head of Information Security and Infrastructure at Frame.io. "We want to have a complete visibility inside our containers, and we want them to be secure." To build a rock-solid security program for Frame.io's video cloud, the team needed container security tools.
Frame Io Transfer App
Falco, an open source project for container native runtime security, was a good fit for Frame.io. Given Frame.io's particular requirements, the team "went through the fine-tuning process," says Srivastava. "We basically built a complete end-to-end system on top of Falco using Falco's raw data."
Because the team now has full transparency in its system, Srivastava says, incident response and time to resolution have improved. Falco has also helped Frame.io with SOC2 Type 2 and TPN compliance. "The main thing that we're trying to protect is our customer data-the media files that we're processing within these Docker containers," says Site Reliability Engineer Billy Shambrook. "Using Falco, we get visibility into what exactly those containers are doing and are alerting on that, and that's helped ensure that the data is protected."
A vendor product for the kind of environment Frame.io runs could easily cost $150,000 a year, Srivastava points out. "We are spending more or less the same amount, but we aren't paying for one tool," he says. "We are spending that money for our entire security operations."
For more about Frame.io's use of Falco, read the full case study.