Download an all-in-one free security, privacy, and performance solution for your digital life. Avira Free Security includes VPN, antivirus, tune-up tools, a password manager & more. The Avira Rescue System is a free-of-charge product that comes with an inbuilt product license with a validity of 12 months Once the license has expired, the user is requested to download another version from the Avira Homepage 6. Features 6.1 Booting and application start-up.
Avira AntiVir Rescue System
Avira provides a free rescue CD thatyou can use for scanning and removing malware from an infected system.
Avira AntiVir Rescue System is a Linux-based application that allows accessing computers that cannot be booted anymore. Thusit is possible to:
repair a damaged system,
rescue data,
scan the system for virus infections.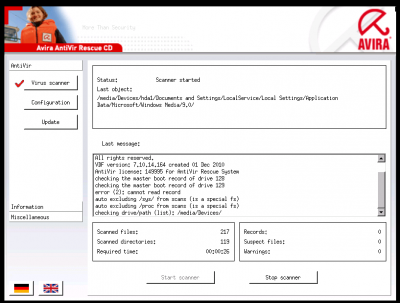 The Avira AntiVir Rescue System is updated several times a day so that the most recent security updates are always available.
To use the software, download rescuecd.exe from Avira AntiVir Rescue System. Just double-click on rescuecd.exeto burn the rescue system package to a CD or DVD. You can then use this CD orDVD to boot a PC.
When you run rescuecd.exe you will be prompted to choosethe device which you will use to burn the CD or DVD. The software will chooseyour default CD burner.
Insert a blank CD or DVD in the device and click on Burn CD.You will see a message indicating 'the CD has been created successfully',when the process completes.
The CD/DVD will be ejected at completion of the burning process. Bootthe system you wish to check with the CD/DVD.
After booting, you will see the bootmanager-menu. You then can choose either to boot from the local hard disc or boot the Avira AntiVir Rescue System from CD/DVD-ROM. Press key '2' to choose 'boot into AntiVir Rescue System' and confirm with Enter'. The Avira AntiVir Rescue System will then start.
After you boot the Avira AntiVir Rescue System from the CD, you will see a Graphical User Interface (GUI). The default language used is German. You will see German and British flags in the lower-left hand corner of the screen. Clickon the British flag to obtain an English-language interface.
By default, the software will only notify you when it detects files that maybe associated with malware. If you wish it to try to repair infected files,or, click on the Configuration button. You can then check'try to repair infected files' and 'rename files, if they cannot beremoved', if you wish. For the most comprehensive scan, select 'scan all files.'
Once you have set the configuration options to your liking, click on the Virus Scanner button and then click on the Start Scanner button to start the scanning process.
You will see information about what the virus scanner is doing in the'last message' window. Malware that has been detected will be reported in thatwindow. After the scan has been completed, you can also click on theInformation button and then the Log-file button to seewhat was detected.
If you clck on the Miscellaneous button, you have the opportunityto obtain a command line interface by clicking on the Commandlinebutton.
When you select that option, you will see an informational message appearindicating you can hit Alt-F7 to return to the graphical userinterface.
Attention! You are about to switch to console.
You can use Alt-F7 to switch back from console to the graphical user interface.
Switch to console?

You can type antivir -h to see the options for running thevirus scanner software from the command line. Note: The keyboard layout doesn't appear to match a U.S. keyboard layout; I had to hit the '/' key (the one with the '?' on it) to get the dash character.
Command line options:
When you are finished, you can click on the Shutdown buttonunder Miscellaneous.
License
Avira AntiVir Rescue System is based on multiple components:
Avira Rescue System Instructions
For searching malware Avira AntiVir is used, which is released under Avira GmbH End-user License Agreement (EULA).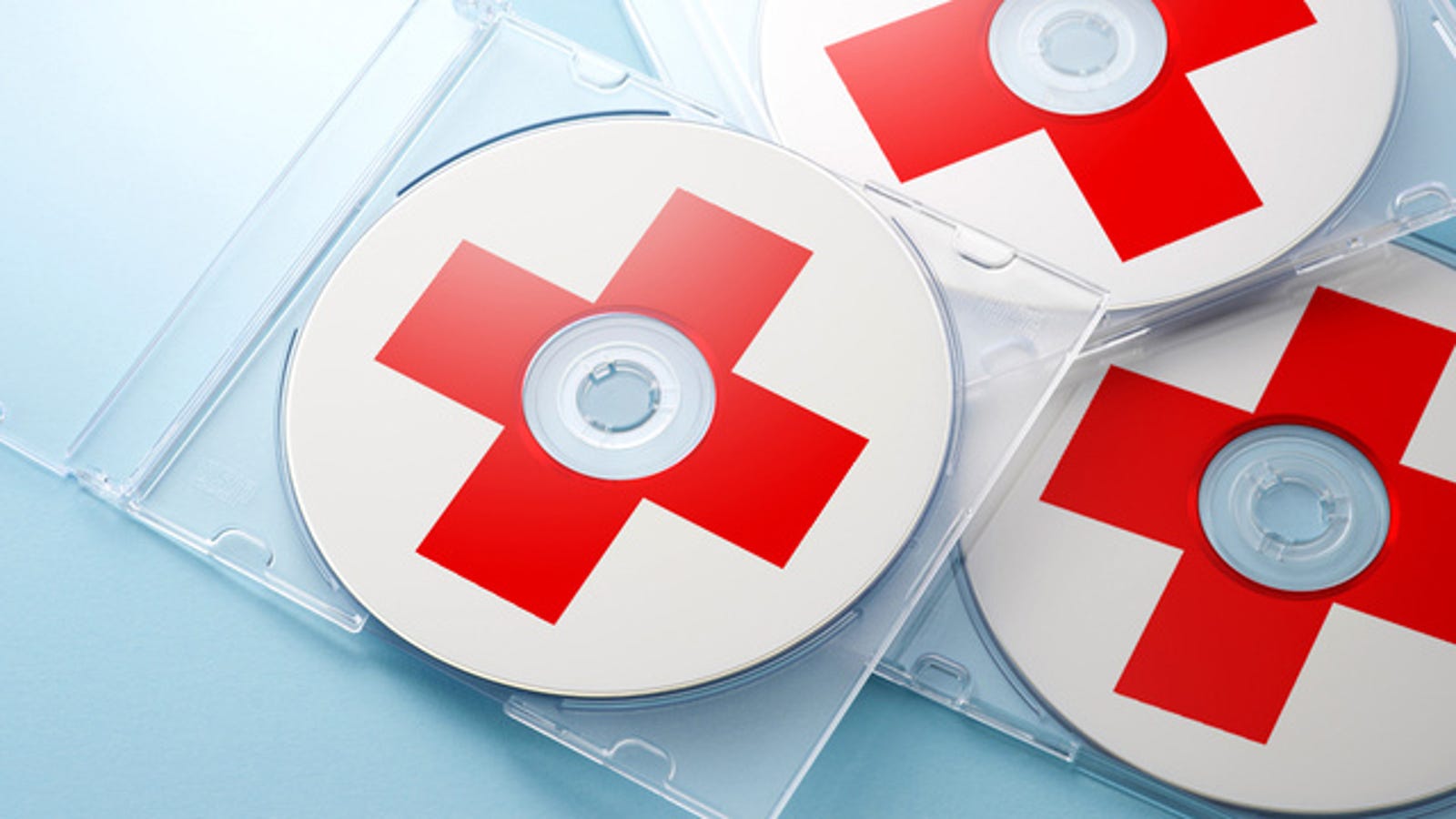 Avira Rescue System Usb
The linux kernel is released under General public license version 2. The kernel source code can be downloaded from www.kernel.org.
As bootmanager isolinux is used. It is an open source program, which is published under General public license version 2. The source code is available from www.kernel.org/
The commandline interface references busyboxes which are available under General public license version 2. The source code can be downloaded from www.busybox.net/downloads.
To provide support for NTFS file systems NTFS-3G is used. The driver is published under General public license version 2. The source code is available fromhttp://www.ntfs-3g.org/index.html#download.
For all parts of the Avira AntiVir Rescue System,which are published under General public license,the source code is also available by Avira GmbH.Please contact support @ avira.com(remove spaces inserted to thwart spam spiders).
Avira Rescue System Usb
References:
Avira Antivir Rescue CD
Astatalk - Underground community
Avira also announced yesterday the release of Avira Rescue System – software's "first aid kit" to scan and repair computers infected by viruses, Trojans, worms and other malicious software.
The new application Avira Rescue System also offers a variety of backup data to prevent their loss. The program is compatible with Windows operating systems and is available in German and English. The user needs to simply download it on any CD-ROM or USB-device and connect to a PC in case of infection.
By the way, users do not need to be existing customers Avira – Company invites you to download a copy of the Avira Rescue System, in case of their antivirus ever let you down. "We believe that just as everyone should keep a first aid kit at home, everyone should have on hand a plug carrier with the installed copy of Avira Rescue System. In most situations, the program is able to run the infected computer system that refuses to turn on at the user performs data backup and provide its own diagnostic and scan your PC "- says Andreas Flach, vice president of products and services Avira.
Appendix Avira Rescue System is designed for non-professional users who do not have the technical knowledge. Easy step-by-step assistant guides you through the process of cleaning and restoration of the home computer. At the same time, professionals will find in the arsenal of the Avira Rescue System is quite powerful tools, including:
Avira Rescue System
Live System – scans and recovers PC Windows, who do not respond or do not load are being infected by malicious components.
Recovery System – allows you to copy data to a safe place in case they are lost.
The Registry Editor – allows you to manually make changes to the registry Windows.
Remote Access component – allows experts Avira Support remotely access infected machines (of course, with the consent of the user) to assist in the restoration of the system.
Avira Rescue System Iso
Fans of the Linux operating system certainly appreciate the fact that the Avira Rescue System is easy to run Ubuntu in as a stand-alone application and, thus, can be used on a variety of computing equipment, and supports a large number of drivers. Download the new product Avira Rescue System here: http://www.avira.com/en/download/product/avira-rescue-system.
Avira Rescue System Download
Avira Rescue System – System requirements