PRESS RELEASE
Avira Online Essentials Download
Avira Installer. Get free access to our ecosystem with My Avira Account – an online dashboard to manage & locate devices, download apps, and renew subscriptions. Get started now.
(London, Jan. 22, 2014) - Security expert Avira today releases the much-rumoured Avira Online Essentials, a new platform for installing and managing Avira security apps-on all of the computers, tablets and mobile phones that a consumer owns-all in one place via an easy-to-use web based dashboard.
As the number of internet-connected devices that a consumer uses increases with laptops, smart phonesand tablets all from different manufacturers, Avira Online Essentials makes it easy to protect multiple devices with one solution that works with them all. According to Forrester Research, Inc., 22 percent of adults in Western Europe² and 56 percent of US adults already own three or more Internet-connected devices, and the trend continues to go up.
Originally codenamed 'MyAvira', Avira Online Essentials will now be included with every Avira product download and will manage Avira's entire line of security products as if they were services that can be toggled on or off. Avira Online Essentials can manage multiple PCs, laptops and mobile devices all at once.
'Our user base is growing dramatically, not only in the number of users, but also in the number of devices our customers use to access the Internet,' said Travis Witteveen, CEO of Avira. 'Every device and operating system requires a certain set of security applications in order for our users to be safe.Managing and ensuring their security is up to date is a challenge most users have. Avira Online Essentials is a platform we developed to address this challenge and make security as easy as possible to implement and manage across all the devices a customer owns.'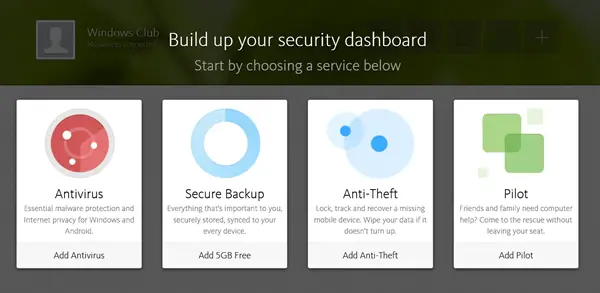 Avira Online Essentials Dashboard
In addition to managing Avira's award-winning antivirus software, Avira Online Essentials is also the platform for installing and managing Avira's other products including Secure Backup, Android Mobile Security, iOS Mobile Security, and a new remote support utility called Pilot. Avira Online Essentials works on Windows computers and laptops, as well as Android and iOS mobile devices-it can be accessed from any web browser in the world.
Avira Online Essentials is released today in English and German languages, and will be rolled out to all languages and countries over the next few months.
¹'Global PC And Broadband Penetration', Forrester Research, June 12, 2012
²'The State Of Consumers And Technology: Benchmark 2012, Europe', Forrester Research, April 25, 2013
Sign up for Avira Online Essentials: http://www.avira.com/online-essentials
Follow Avira's TechBlog: http://techblog.avira.com/en
Become a partner with Avira: http://www.avira.com/en/partner-become-avira-partner
Find community, support and tips on Facebook, Twitter and Google+
About Avira
More than 100 million consumers and small businesses depend upon Avira's security 25-year expertise to protect them with their award-winning antivirus software, making the company the number-two market share leader globally. Avira, ranked No.1 in technology innovation according to ABI Research and recommended by Consumer Reports for its free antivirus software has received a nearly unbroken string of Virus Bulletin VB100 awards for the past decade.
Avira Online Essentials
Avira provides IT-security protection to computers, smartphones, servers and networks, delivered as both software and cloud-based services. Visitwww.avira.com. 100,000,000 users can't be wrong.