Malware attacks are becoming increasingly common and dangerous. Today's online threats are more complex and can wreak havoc on your device and threaten your online security. Reliable antivirus software is your first line of defense against malware and other online security threats.
After learning and researching a lot about Avast and Avira, we came to the point that every company tried its best to provide the best features, customer sup. If you need protection against malware, you may be at the crossroads between Avira and Avast. The former even managed to climb into our top antivirus list, whereas Avast is by far the biggest name on the antivirus market. Both services are from Europe and have been firmly holding ground against cyber threats for almost 30 years now.
You need to install a robust antivirus that offers versatile supervisor protection while allowing your system to perform its best. Today we compare Avast and Avira antivirus software to help you figure out which one is the better choice. We will examine the similarities, strengths, and weaknesses to make an informed choice about how to protect your PC and other devices.
Avast
After learning and researching a lot about Avast and Avira, we came to the point that every company tried its best to provide the best features, customer sup.
Avast Antivirus Software is one of the most popular AVs that offers some decent features to premium and free plan users. Trusted by millions as the best protection against online attacks for your system and servers, Avast has mastered the art of providing effective tools such as their browser certificate that serves as a security check for your web traffic on your browser. Thus inspecting your web traffic as well. Their service is compatible with different devices, including smartphones.
The software is easy to download, install and set up on multiple devices, where it serves as active and effective protection against malware through its premium security features. Most importantly, the Avast antivirus free plan user enjoys a variety of its best tools, including the vulnerability scanner that identifies any weaknesses that your online security threats can exploit.
Another standout feature that may appeal to many young users is the Avast antivirus's Gamer Mode, which enables the software to automatically delay scans while playing games to avoid lags, allowing you to play unbothered. Rest assured, the AV will continue protecting your system from malware while the game is running.
Pros
Multifaceted protection for different aspects of your system.
Unique and practical features like gaming Mode and SafeZone.
Provides remote access to your PC.
Easy installation and setup.
Pleasing, user-friendly interface.
Free version offers better features than Avira.
Cons
Can slow down the system
Pop-up threats while browsing can be an annoyance
Avira
Avira Antivirus is a decent and reliable malware protection software equipped with all the tools necessary to protect your system from online threats. It's efficient and dependable for identifying vulnerabilities and threats without compromising the performance of your device.
The software provides multifaceted protection by finding viruses in files and keeping an eye on suspicious web traffic. It will alert you about any threats and unsafe websites and files while blocking them to protect your computer from hidden malware.
You can also rely on Avira Antivirus to identify phishing schemes and protect your data and identify from being stolen. The software also includes a password manager tool, VPN, and a system vulnerability detector.
Pros
Ample protection against different malware.
Comes with exclusive features such as VPN, password manager, etc.
Lightweight doesn't slow down the system.
Easy to install.
Helpful Do Not Track feature including.
Best features
Avast
Following are the primary standout features of Avast Antivirus are:
Deep Screening: DeepScreen feature automatically deep screens the system to provide protection from threats.
SafeZone: Offer maximized security for online banking websites to prevent potential phishing scams.
Remote Assistance: Premium plan users enjoy remote troubleshooting of issues on a system.
Access-Anywhere: Access your system remotely and securely with the help of Avast Antivirus.
Password Manager: Suggests secure passwords and allows you to store passwords under maximum security
Wi-Fi Inspection: Detects loopholes in your router and WiFi and secures them to ensure malware does not attack your systems.
SecureLine VPN: Allows you to browse the internet anonymously ensuring a more secure internet connection.
Avira
Following are the standout features of Avira:
Phantom VPN: A reliable VPN service with a limit of 500 MB of internet traffic to protect users from personal data theft
Do Not Track Plus: This feature allows you to stay anonymous and blocks ads on the browser.
Software Updater: automatically updates software after scanning for possible threats.
Experts Market: A helpful resource of information about Avira especially for free users. The crowdsourced forum has troubleshooting information to fix issues without technical support.
Safe Shopping: As the name implies, this feature protects you from suspicious shopping websites that are trying to steal Credit card or payment information.
Password Manager: Keeps all passwords secure and organized.
System Speedup: optimizes CPU performance to prevent lags.
Connect Remotely: Enables users to remotely connect to and monitor their devices.
Feature Comparison
Performance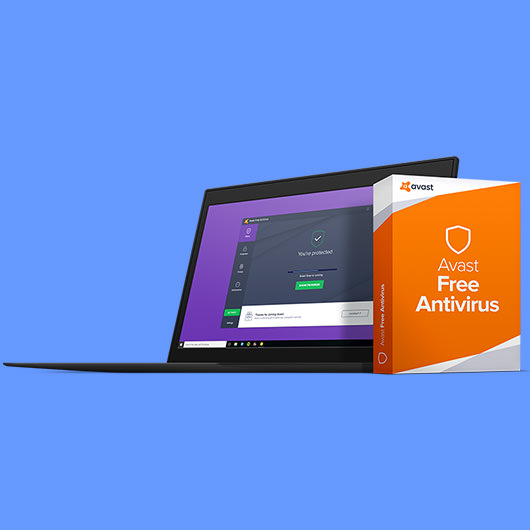 If we compare both antivirus services' free plans, both seem to be at par with each other. However, on closer inspection, you will notice that one software outdoes the other by a large margin. Unfortunately, Avira is unable to find more complex and severe modern online threats that can cause substantial harm to a system.
During our testing, Avast produced impressive and consistent results of 92%, whereas Avira scored an average detection rate of 70%. This difference of about 22% is substantial because many threats were able to slip through on Avira. In comparison to other top free AV services, like Norton, Avira's score is dangerously low.
Furthermore, the issue of high false favorable rates also negatively affects Avira's chances against Avast. Although Avira has been trying to resolve these issues, Avast is still superior with reliable results.
To top it all off, Avast offers its users helpful security features such as the DeepScan, which isolates unknown files to scan for malware and other threats. Unfortunately, Avira does not offer this tool.
Thanks to its superior performance, impressive features, and top detection rates, Avast is a clear winner of the performance category.
Interface
Whether you are a free or premium plan user, the user interface for both services differs greatly. Unfortunately, Avira is unable to match the user-friendliness and ease of use. Firstly, Avira's interface fails to impress because it looks and feels outdated. Things are not as neatly organized for users who are unaccustomed to using antivirus software.
In contrast, Avast's interface is more pleasing to the eyes and easier to use, especially if you are a beginner. The layout has been cleverly divided into "shields," which makes things easier to find because everything is well organized. The look is also modern and contemporary. New users will not be intimidated by the software.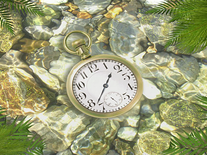 In terms of the layout and overall feel, Avast's interface is easy to use, looks great, and is well designed, which is why it is our winner.
System Impact
System impact is one of the most important factors to consider before selecting antivirus software. We did a side-by-side comparison of Avast vs Avira, and we observed that it takes up to 31 seconds to boot up windows with Avast installed. Whereas with Avira, it takes up to 29 seconds for the Windows to boot up.
There isn't a significant difference between the two, and 29-35 seconds is the average time it takes for the system to boot without any antivirus. So, we can conclude that neither of the two antivirus software have a significant impact on the system.
Although Avast is a little slower than Avira and slightly heavier as it takes 2 minutes while running a quick scan as compared to Avira, that takes about 1 minute.
When it comes to system impact, both Avast and Avira offer a promising performance with minimal system impact.
Minimum system requirements – Avira vs Avast:
Pricing
*Premium Security package comes with a 30-day free trial
All of the premium packages of both Avast and Avira come with a 30-day money-back guarantee. Although, Avast offers more affordable rates as compared to Avira; however, the prices are for the first year only.
Even if you do a price versus device comparison even after the first year, Avast offers more value for money. Overall, Avast impressed us with its pricing, especially when it comes to selecting the best antivirus software that supports more devices for reasonable prices.
Main Similarities And Differences
Both Avast and Avira offer reliable antivirus protection; however, there are a few similarities and differences between the two software. Let us find out Avast and Avira's main similarities and differences:
If you compare the main similarities and differences between Avast and Avira, you will observe that Avast appears to be a better antivirus software than Avira.
Avast vs Avira – FAQs
Which Is Better? Avira or Avast?
Both Avast and Avira efficiently protect your system and data from virus and malware attacks. However, if you had to pick one between the two options, Avast performs better at detecting malware, and it provides premium features for no additional cost.
Avast provides premium antivirus protection all around with excellent detection rates and premium features with the free version. However, the free version does not come with antivirus definition updates; therefore, if you forget to do it manually, your device can remain vulnerable to virus and malware attacks.
Verdict
No matter if you plan to get the free version or the paid version of Avira or Avast, both antivirus software are efficient and safe to use. Both of them provide premium protection on all kinds of devices and systems. Avast offers more features, and it is simpler to use. Whereas Avira is lighter on the system and more affordable.
If you talk about one device packages. Since the price difference is negligible, Avast is a better option as it offers better security features than Avira. It overall performs better when it comes to stopping viruses and malware attacks and protecting sensitive data.
Read Also
Related posts:
Lucas Brown
Lucas is an IT student completing his studies in Networking. He worked at Ycombinator as a research analyst. He loves to write about his technology experiences. He also enjoys traveling and captures the best moments with his Canon 5d lens. He is a review specialist at Reviewsed.
Avira and Avast are both highly acclaimed antivirus companies that do quite well in all of the tests that are conducted on any and all of their suites. If they are both so great, why are we comparing? It is so that you make a better and more informed decision when it comes to your security needs.
Both of the software companies offer different ranges of antivirus suites that either don't cost anything at all like Avast Free Antivirus or Avira Free Antivirus and they move upwards in terms of pricing and features. Since they are two of the most talked about antivirus companies, we ought to draw a comparison.
Pros
Password Manager
Solid Protection (malware)
Network Scanner (Home)
Game Mode
Sturdy Browser
Cons
Requires Chrome browser
Slows down scans
Pros
System booster
Strong malware protection
Interface is customizable
Extra features
VPN
Password manager
Cons
Impact on system
Slow scans
Cost and What's Covered
What a suite does and does not offer not only depends on the company, but it also depends on the user's requirements. The companies design each suite with a different set of needs in place. For example, and Internet Security suite would be focused on providing a safer internet experience for its users. Here are the different suites that Avira and Avast offer.
Internet Security
Cost: $59.99 for a year
The prices are changed further depending on how many devices do you want the suite for – minimum 1 and maximum 10.
What's covered:
Detects viruses, malware, ransomware, and other real-time infections
Wi-Fi scans
Password vault ( manager)
Websites scan
Quarantine suspicious apps
Advanced firewall
Anti-spam and phishing
Extra security against ransomware
Avast Premier
Cost: $79.99 for a year
What's covered:
Aside from offering all the features that Internet Security offers, here are some additional features that Premier offers to the users:
Webcam protection
Enables users to delete files permanently
Automated updates for apps
Avast Ultimate:
Cost: $119.99 for a year
Avira Avast Comparison
What's covered:
Just like every antivirus suite step up, the Ultimate version from Avast features everything that Internet Security and Premier offer, plus more.
Single device protection
Avast Cleanup Premium
SecureLine VPN
Avast Passwords Premium
Antivirus Pro
Cost: $44.99 for a year
What's covered:
Basic antivirus protection
5 device protection
Mac, Windows, and Android
Web protection
Firewall Manager
PUA Shield
Network protection
Internet Security Suite
Cost: $57.99 for a yea
What's covered:
Blocks online threat
Software updater
Avira Prime
Cost: $99.99 for a year
What's covered:
Everything that the earlier suites include, plus:
Tools for tune-up and PC speed
VPN
Premium mobile apps (iOs and Android)

AppLock+ Pro
Optimizer Pro
Antivirus Security
Phantom VPN Pro
Also Read: Free And Paid Antivirus Comparison
Antivirus Protection
Avast begins the scan with a standard process that checks the system against a list of known and popular malware/threats. The software uses its Behavior Shield heuristic monitoring in order to study how each and every aspect of the said software behaves. It then sends any suspicious files to Avast's cloud servers where the culprit is analyzed and made a new addition to their database of malware.
Avira also uses the same procedure to conduct the initial scan with the traditional checking of threats against the database of existing malware. Following by heuristic monitoring that uploads suspicious activity to the Avira cloud servers.
Avast features extensions to monitor suspicious activity on browsers – available for Google Chrome, Mozilla Firefox, Opera, and Internet Explorer. However, you can avail the luxury of a personal firewall with Internet Security and Premier; it's not available with the Free Antivirus.
What Avira does differently in this regard is that after analyzing the website's behavior and data, it anonymizes the collected data. Avast also features a game Mode that allows the system to mute all the notifications, whereas Avira does not.
Also Read: Intrusta Antivirus Review
Antivirus Performance
Avast is quite strong at detecting and removing malicious malware. According to an AV-TEST conducted by a German lab, Avast proved to have caught and removed 100% of all zero-day malware that it came into contact with; whereas, it protected the system against 99.9% of known threats.
On the other hand, even though Avira's antivirus suites did well in the same German AV-TEST, the results were 99.0% initially – however, in a test that was conducted again in the following months, it came up to an even 100% as well. These tests only included known malware and viruses. With zero-day malware, Avira only protected against 98.9% of the threats.
It is clear that Avast Antivirus performed better with zero-day malware, whereas Avira provides slightly better protection against known malware and other threats.
Security and Privacy Features
Protects your system from threats that can enter through loopholes in your router and Wi-Fi connections.
Avira Avast Avg Comparison Free
Extension for browsers stores passwords and also generates new passwords for you – as wella s remembering information that you filled in forms earlier on.
SafeZone and SafeZone Bank Mode
It's a browser that provides an extra secure browsing experience and prevents data breeches from malicious sites and third-party extensions for browsers.
Encrypt your Internet connection for safer, anonymous browsing.
This is an icon box
Use 500 GB worth of traffic every month –very handy for travelers who require constant e-mail checking.
Enables you to avoid harmful e-commerce sites that may steal your financial information.
Scans and updates the out-of-date software in your system, protecting it against viruses that may enter through them.
It enhances the performance of your system by implementing power-saving mode and stopping unnecessary processes.
You can save all the passwords you like, without risking a data breech.
Remote monitoring of all your devices and you can also locate them in case you have lost them or they have been stolen.
Performance and System Impact
Before we ran installed the Avast Antivirus, the OpenOffice test completed in 6 minutes and 56 seconds, whereas after the installation, it only increased as 6 minutes and 59 seconds. On the system we testes Avira Antivirus, the system took 6 minutes and 56 seconds to finish the test before installation. Once the antivirus was installed, it increased to 7 minutes 21 seconds – Avast wins here.
Avast did not slow the system down at all during the Full Scan, as it was completed in 7 minutes and 52 seconds. Avira on the other hand, took 9 minutes and 35 seconds to complete the full-system scans – slowing the system down by 32%, as compared to Avast's slowdown of 13%. Avira won the quick scan test, as it took 1 minute 28 seconds to complete versus Avast's 2 minutes and 27 seconds.
As a whole, Avast is quicker with the scans, but it cannot be denied that Avira's scans are extremely thorough despite being time-consuming. But, given the results, we determined that Avast Antivirus has a lighter impact on the system as compared to Avira Antivirus.
Interface
Avast offers an interface that comes with a dark theme but also includes bright colors. The user interface is not full screen, but you can move it around on your desktop according to your liking. Few of the major categories that you will find on your navigation column are:
Status
Protection
Privacy
Performance
*With a link to Settings at the bottom.
Once the scan has run and everything is safe, the Status icon turns green in color along with a green checkmark as well – this icon turns red in case of a threat, indicating that things are unsafe or under attack. You can also create a Rescue Disk here in case of an attack. Its interface supports 47 languages, and it also features a Pirate Talk option.
Avira features an Avira Connect interface instead of just a regular one. It also features a green checkmark to indicate that all is safe and well. The list of navigation has these categories:
Software Updater
Phantom VPN
System Speedup
Password Manager
SafeSearch Plus
This window can be resized to your desired size – full screen as well.
Every category comes with may customizable options in terms of requirements, which is specific but can also confuse the users a little.
Installation and Support
Once you download the Avast Antivirus, it also comes with the automatic installation of Google Chrome. You can avoid installing this software by being vigilant and un-checking the box that appears at the time of installation. The process of the installation takes around 6 minutes. Even though it's easy to set up an Avast account, it's not necessary in order to access your antivirus software.Avast offers technical support for its users, but it's not 24/7 – support is only available during 8 AM and 5 PM CET, on weekdays.Avira Antivirus takes around 7 minutes and 55 seconds to complete the installation. You do not require an Avira account in order to access your antivirus, but if you do sign up for the account you can enjoy the online version of Avira Connect that also comes with data worth of 1GB (Phantom VPN).Avira offers technical support for its users but it I sonly accessible through social media.
Final Thoughts
Avira Avast Download
Both the products come with their own sets of good and bad. Avast is quite straightforward with simple features that make it easier for most people to use, whereas Avira features a slightly more complicated interface that might be difficult to use but it's incredibly detailed and customizable. The level of protection both the companies provide is more or less the same, but you can decide which one suits your requirements better than the other.